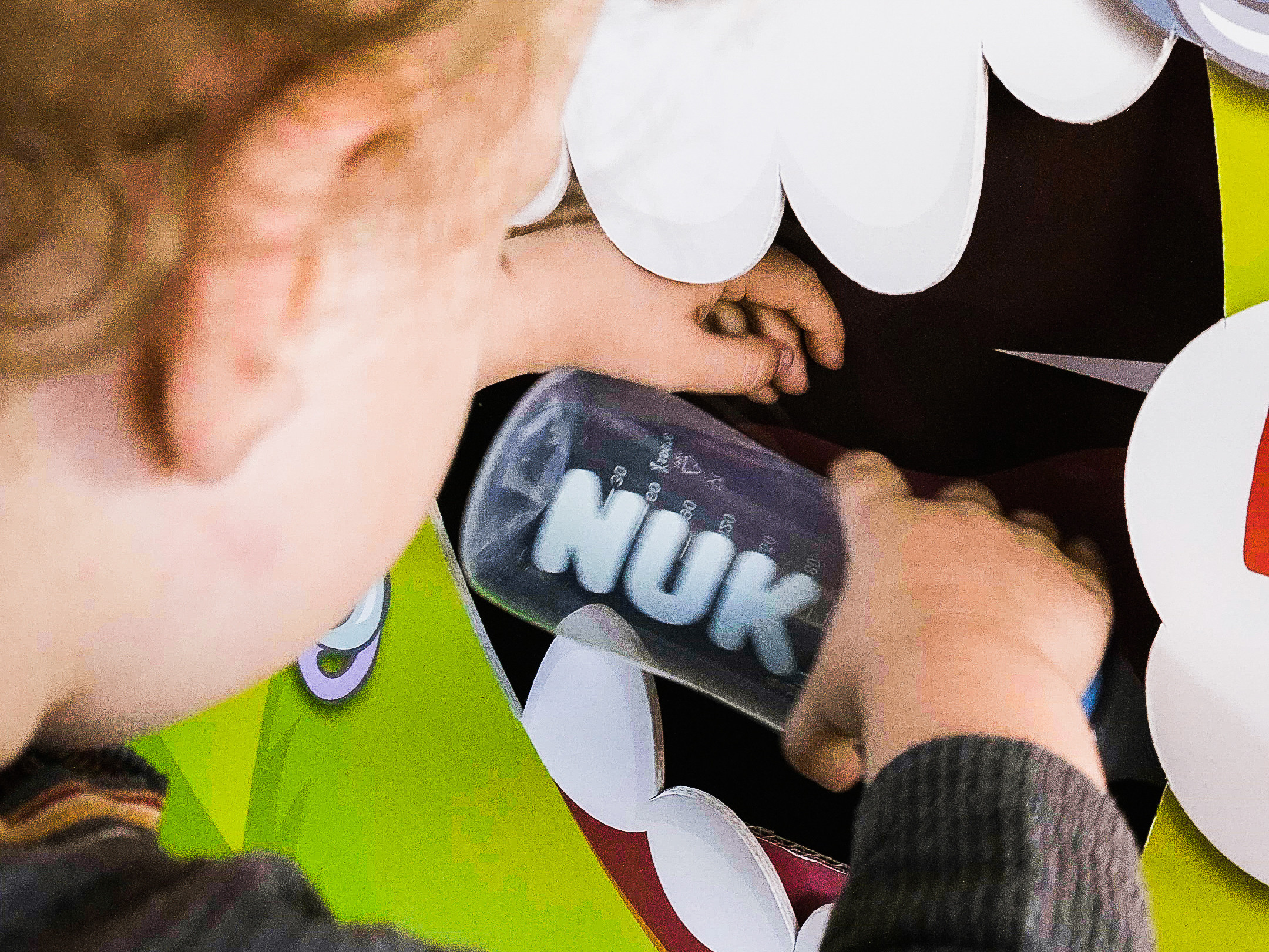 The plastic-eating monster: NUK makes recycling as easy as ABC
A cross-brand programme for recycling baby bottles, cups and dummies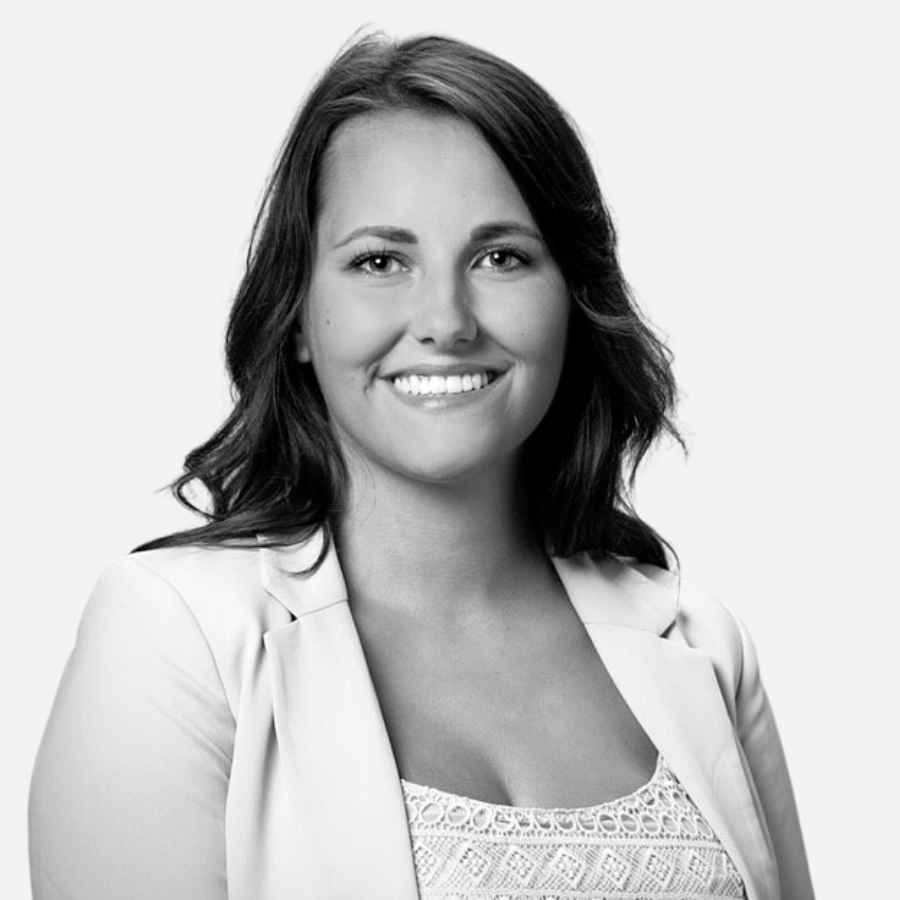 "My dream is to create a completely sustainable dummy, but the regulatory hurdles and
our own quality requirements are extremely high. Together with HolyPoly, we have
taken the first step by establishing a take-back system that successfully turns waste into
an asset."
Jacqueline Walter
Brand Activation Manager NUK
NUK has enjoyed a reputation as a producer of high-quality baby products for decades. Despite being of the highest quality, most of these products have a very limited lifespan by their very nature. This provided the impetus for NUK to reassess end of life to find a sustainable approach that goes beyond production and material selection. NUK worked with HolyPoly to create the NUK Soother Monster, a take-back system for daycare centres, shops and consumers. After 10 months of operation, the programme has saved three tonnes of baby products and provided an unforgettable recycling experience for countless families. It functions as a touchpoint and is a clear expression of NUK's commitment to sustainability.
Transparent, authentic, lived sustainability
The brand name NUK is an abbreviation based on the German-language product claim Natürlich und Kiefergerecht (natural and jaw-friendly). NUK is a company with a long heritage and this claim still holds true today. However, customers' expectations have evolved and they now have additional demands. Parents want products for their babies to be sustainable as well as natural. Although the use of green electricity and renewable raw materials is already standard at NUK, it is just the beginning. NUK is investing its innovative strength in both product development and new approaches to recycling.
Dr. Ralf Holschumacher, Managing Director mapa gmbh
"We want to make NUK one of the most sustainable brand for baby products."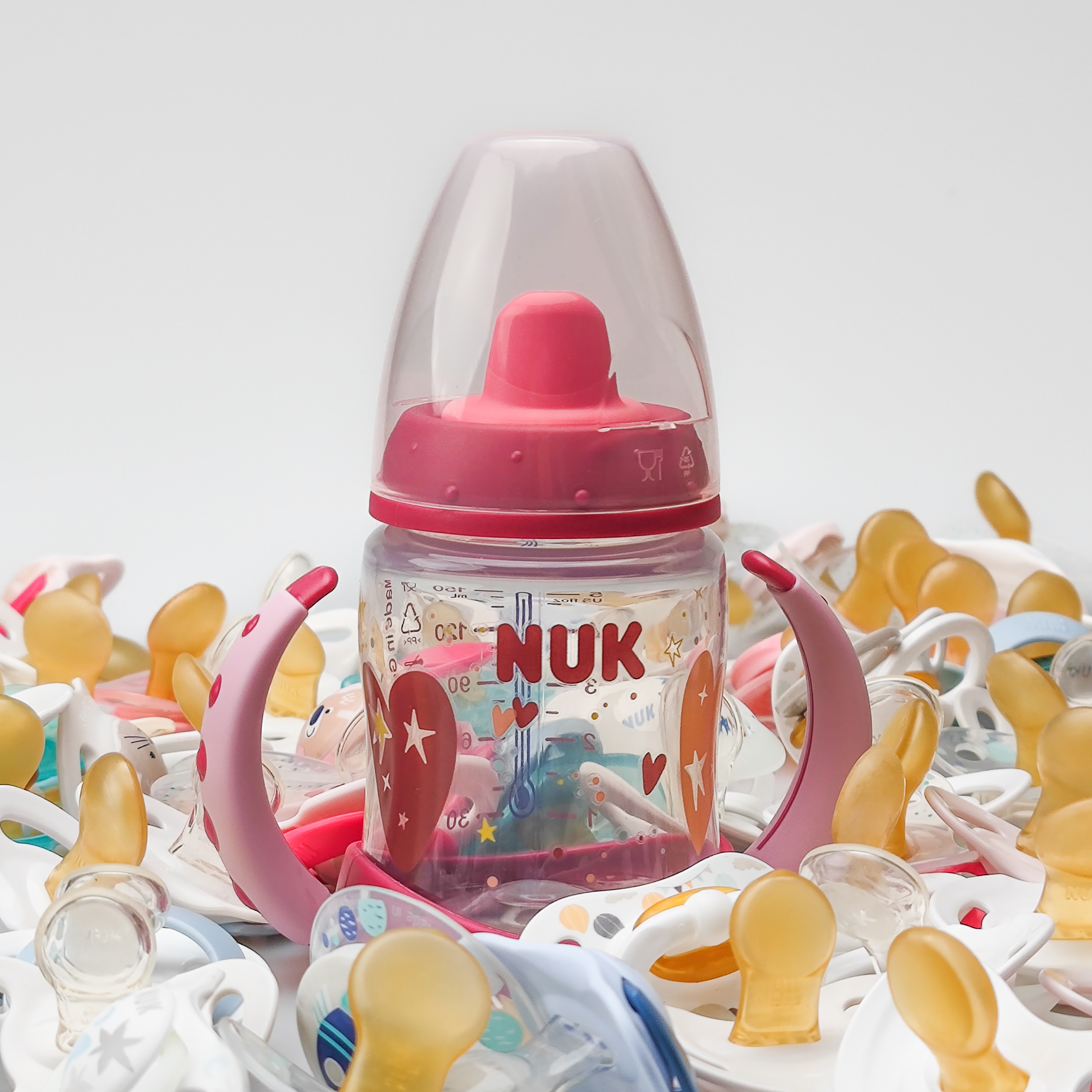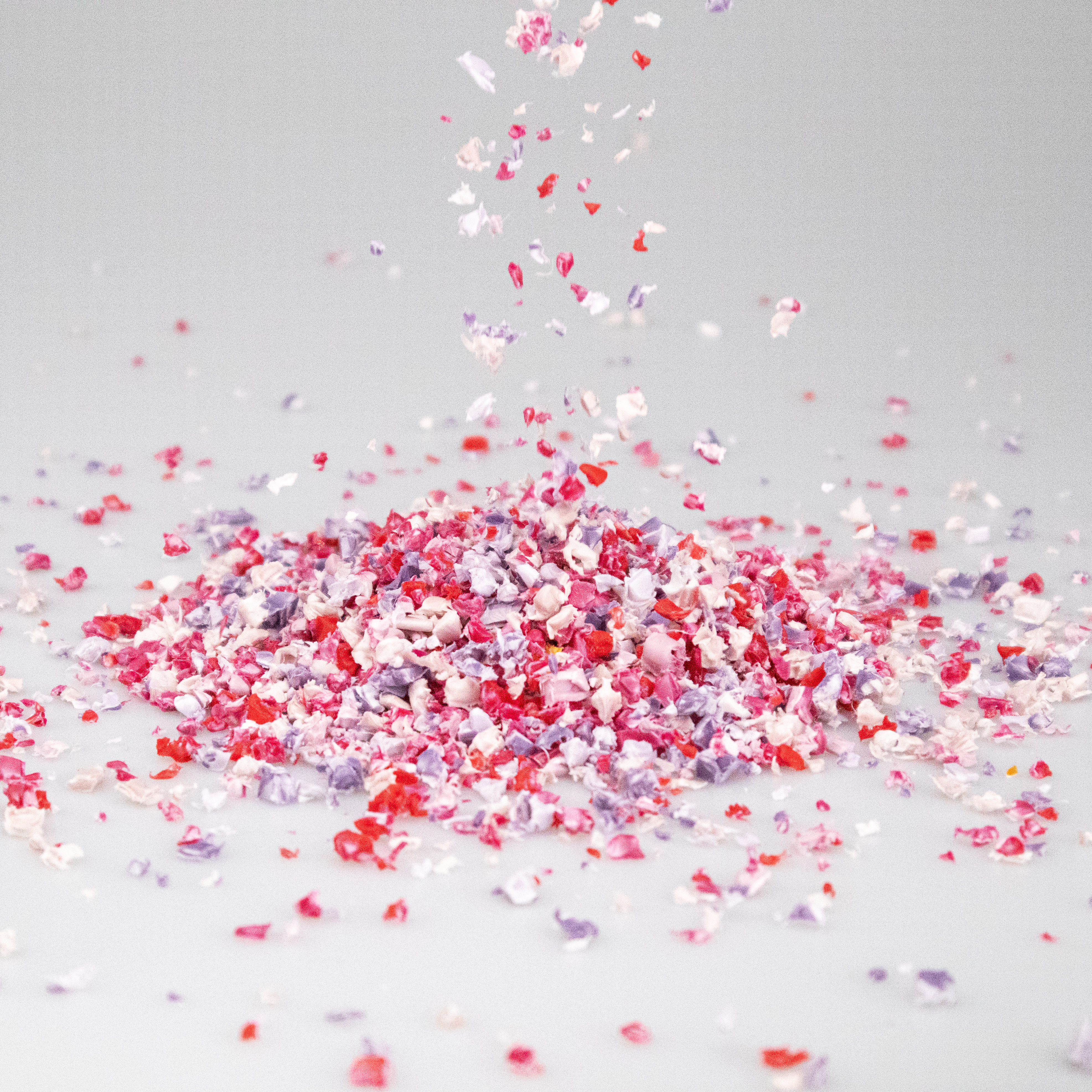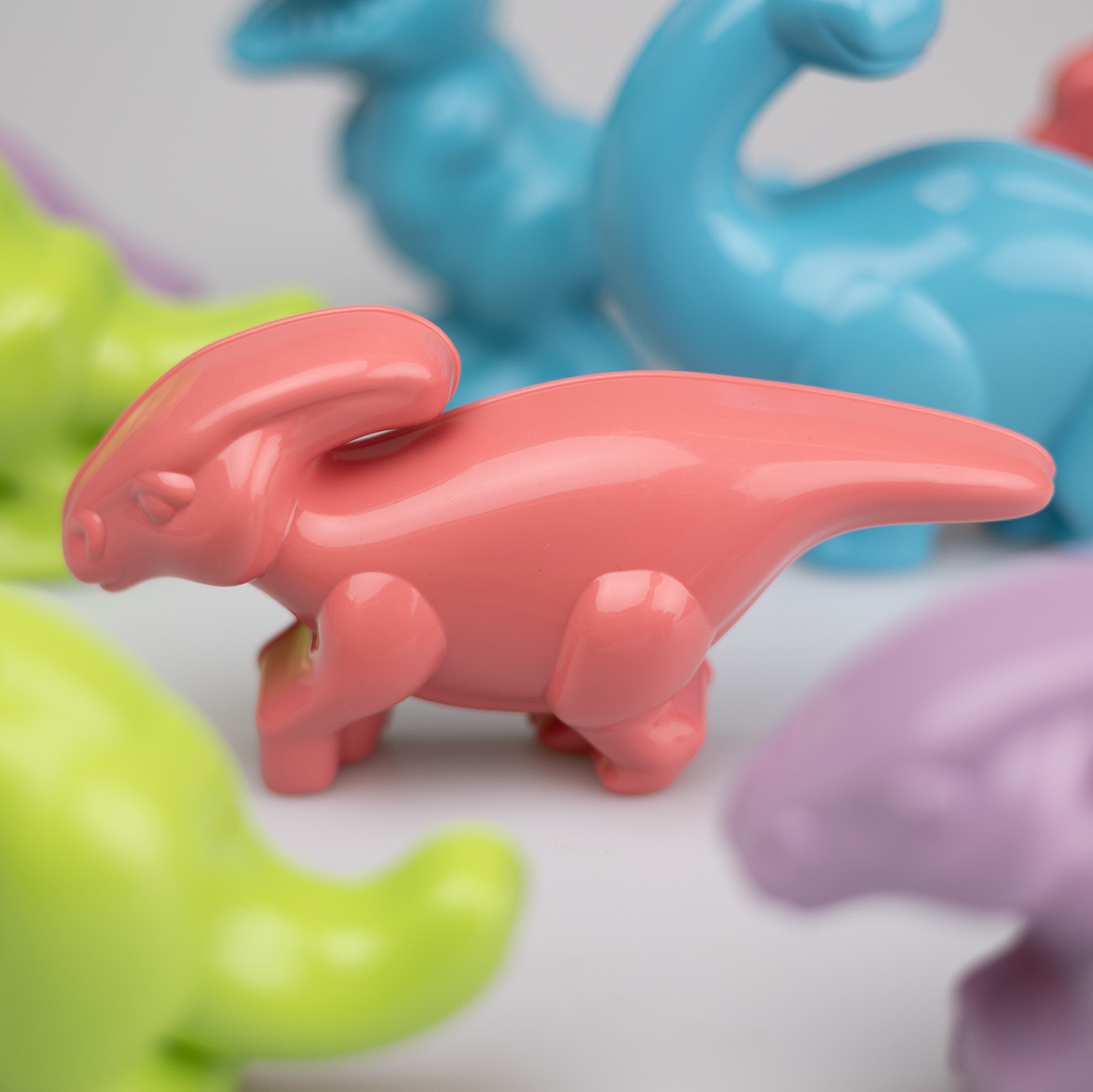 End of life marks the beginning for NUK
The life cycle for baby bottles and dummies is short, even if they are of the highest quality and made using premium materials. High-quality materials are lost when such products are binned. NUK has set itself the ambitious goal of giving old plastic a new life.
Jacqueline Walter | Brand Activation Manager NUK
"Our aim is to reuse as much plastic as possible, and so we have set out to create our
own material loop with HolyPoly."
That's where HolyPoly comes in
NUK was searching for a partner with genuine recycling expertise when it found HolyPoly. NUK wanted to use HolyPoly's comprehensive expertise to set up a target group-specific take-back system. NUK and HolyPoly began to build up a supply of high-quality recyclate with a view to the future. The two companies understood that the quality of raw materials is the prerequisite for the success of all subsequent steps.
Jacqueline Walter | Brand Activation Manager NUK
"In HolyPoly, I felt I had found a dedicated, motivated, reliable partner with a passion
for the subject."
NUK and HolyPoly have run an environmentally friendly, free-of-charge take-back programme for returning plastic dummies, baby bottles and mugs to the circular economy throughout Germany since June 2022. NUK's Soother Monster is always ready to eat up plastic waste in daycare centres and shops. And the monster isn't a fussy eater. It will gobble up plastic waste from brands other than NUK. People can also send old plastic products via post by printing a free parcel label at home.
The special recycling process creates 100% recycled plastic sand toys from the dummies, bottles and mugs. These toys are then returned to daycare centres and individuals through a lottery. This makes recycling a very real and emotional experience: children understand the process when they realize the plastic mug they fed the Soother Monster has reappeared in the sand as a toy.
Achieving success through expertise and monster power
HolyPoly developed, coordinated and realised every aspect of NUK's recycling initiative for its baby products. The interdisciplinary team did everything that needed to be done to make the new take-back system a success.
The key issue was finding a reliable source for discarded dummies and bottles. HolyPoly worked in close cooperation with NUK to design various scenarios, from trade cooperations to daycare centre campaigns. Design and communications issues were just as important as waste law regulations.
Jacqueline Walter | Brand Activation Manager NUK
"When we started, everything turned out to be a lot more complex than we thought.
There were so many issues to consider and we had to involve so many people with
different skills. It was tough. All these obstacles left me very worried that we
wouldn't even find the plastic we needed to produce anything."
The breakthrough came with the NUK Soother Monster. After just a year of the programme, there were Soother Monster collection boxes in over 750 German daycare centres and more than 100 shops. Children take great pleasure in feeding the Soother Monsters regularly, and each time they do, it brings NUK a little closer to the dream of the recycled soother.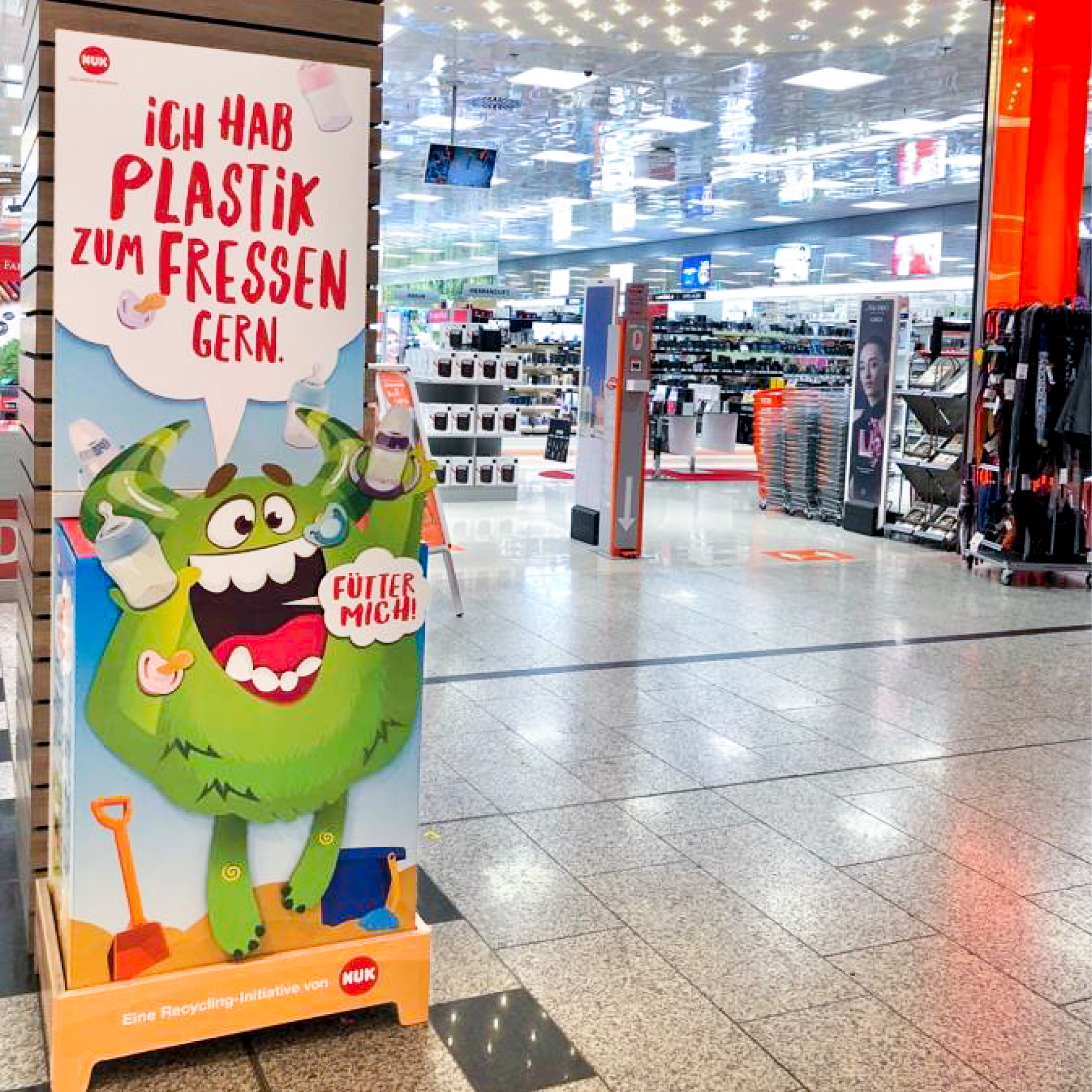 Retail outlets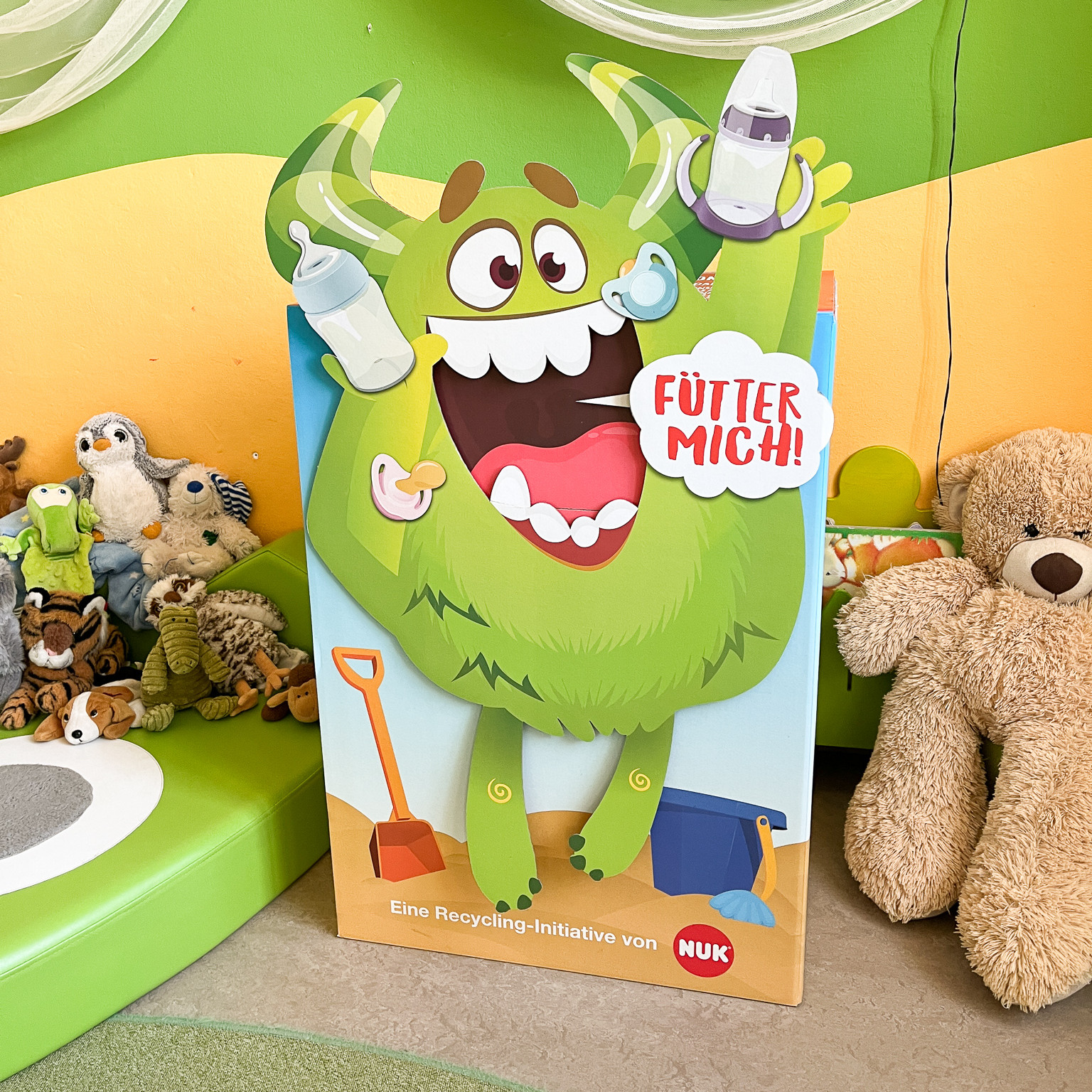 Daycare centres
"CREATE YOUR FREE PARCEL LABEL NOW"
From home
Scoping: Concept Generation for the Recycling Programme
During this phase, HolyPoly worked with NUK to establish a creative basis for the project and conduct a feasibility study. The process gave birth to the collection box concept, a realistic cost plan for the entire programme and a customized communication concept for all NUK channels, including a storyboard the Soother Monster animation. Waste legislation and compliance issues were also clarified. At the end of the scoping process, NUK knew everything to expect, from costs, processes and legal issues, right down to the end product. All they had to do was press play.
Jacqueline Walter | Brand Activation Manager NUK
"After this process, we knew where we were heading: the implementation concept
made it clear what our target was, how feasible it was and what the prerequisites were
for a successful recycling programme. We also were aware of all the risks and
obstacles."

The Soother Monster
The newly developed Soother Monster was the key to emotional connection. As a lovable, child-friendly figure, the cartoon monster establishes a relationship with recycling. The monster makes a positive contribution to the environment by encouraging children and families to feed it. The high volume of enthusiastic customer feedback demonstrates that communicating environmental issues without resorting to moralizing can encourage sustainable behaviour.
"We didn't expect the Soother Monster to have such an emotional impact. We're thrilled that the feedback has been so positive. There was huge interest from daycare centres and families, especially on social media."
Jacqueline Walter | Brand Activation Manager NUK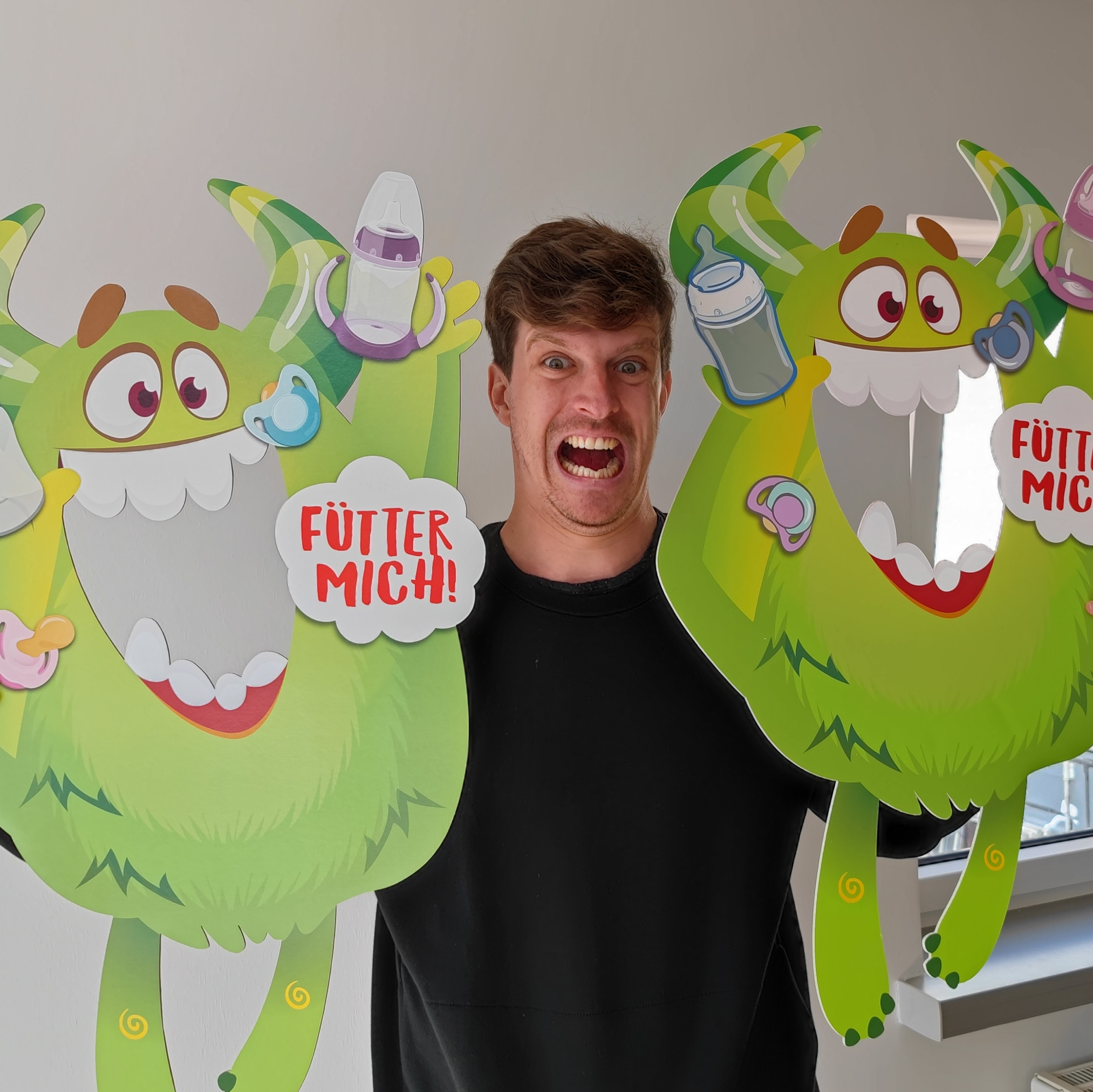 The Soother Monster inventor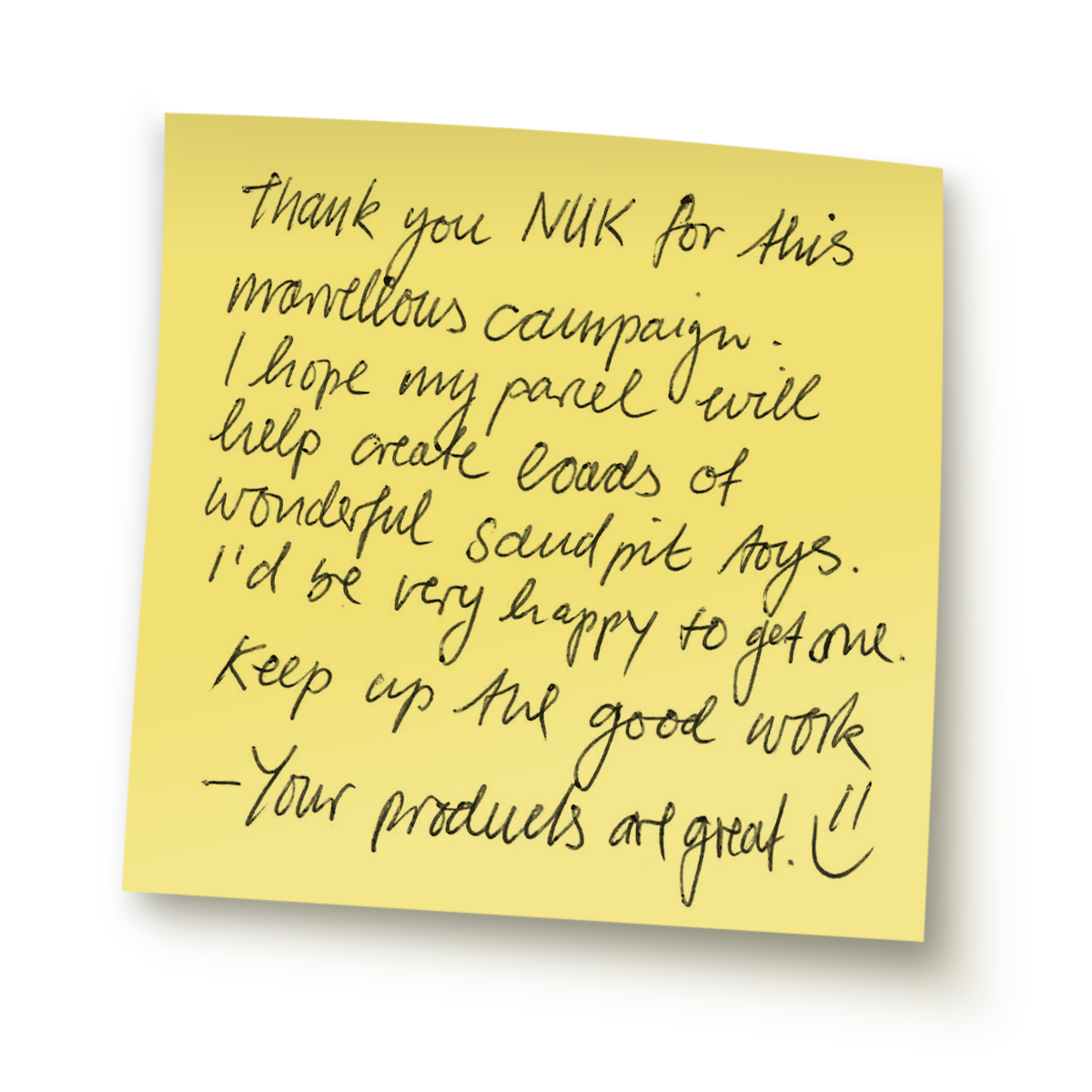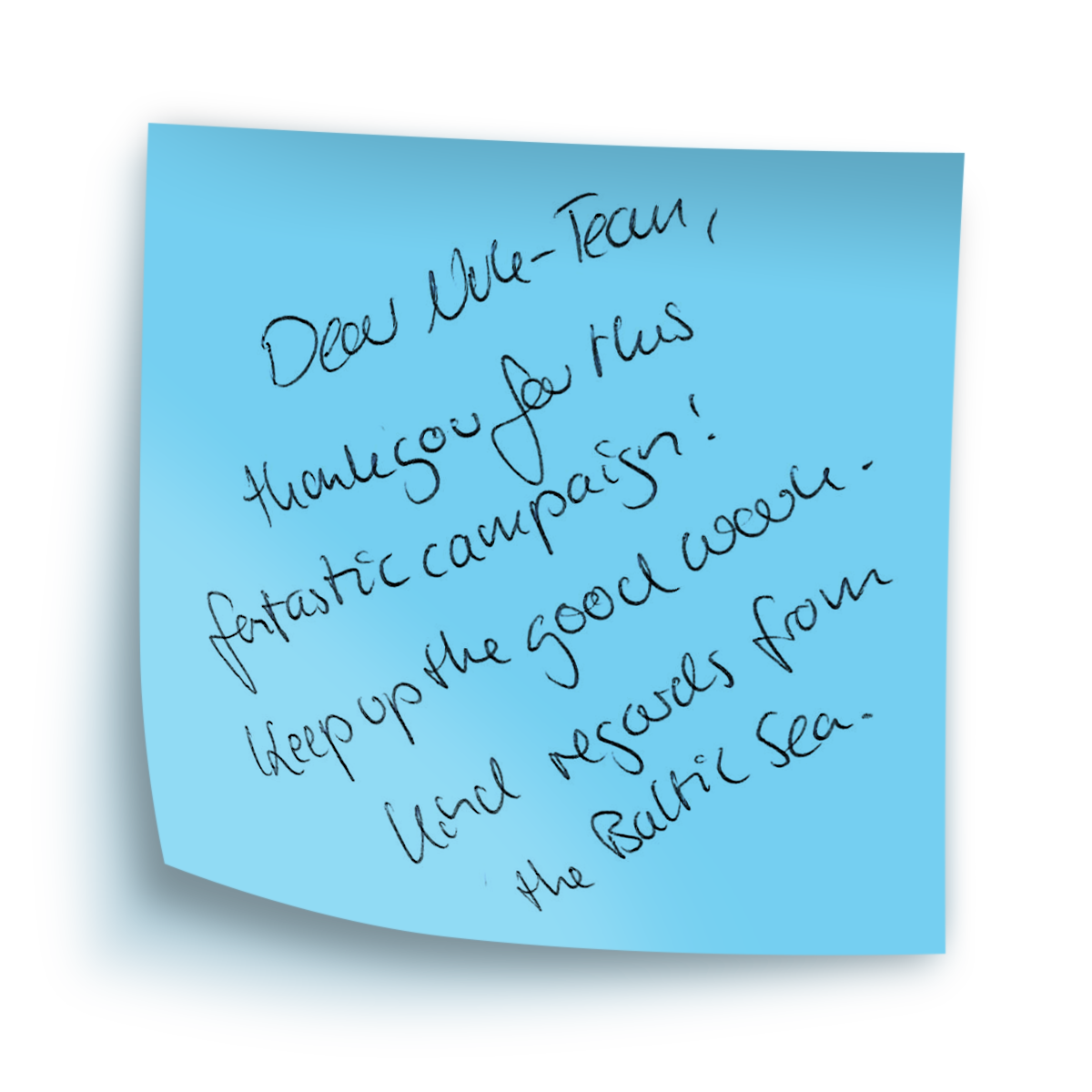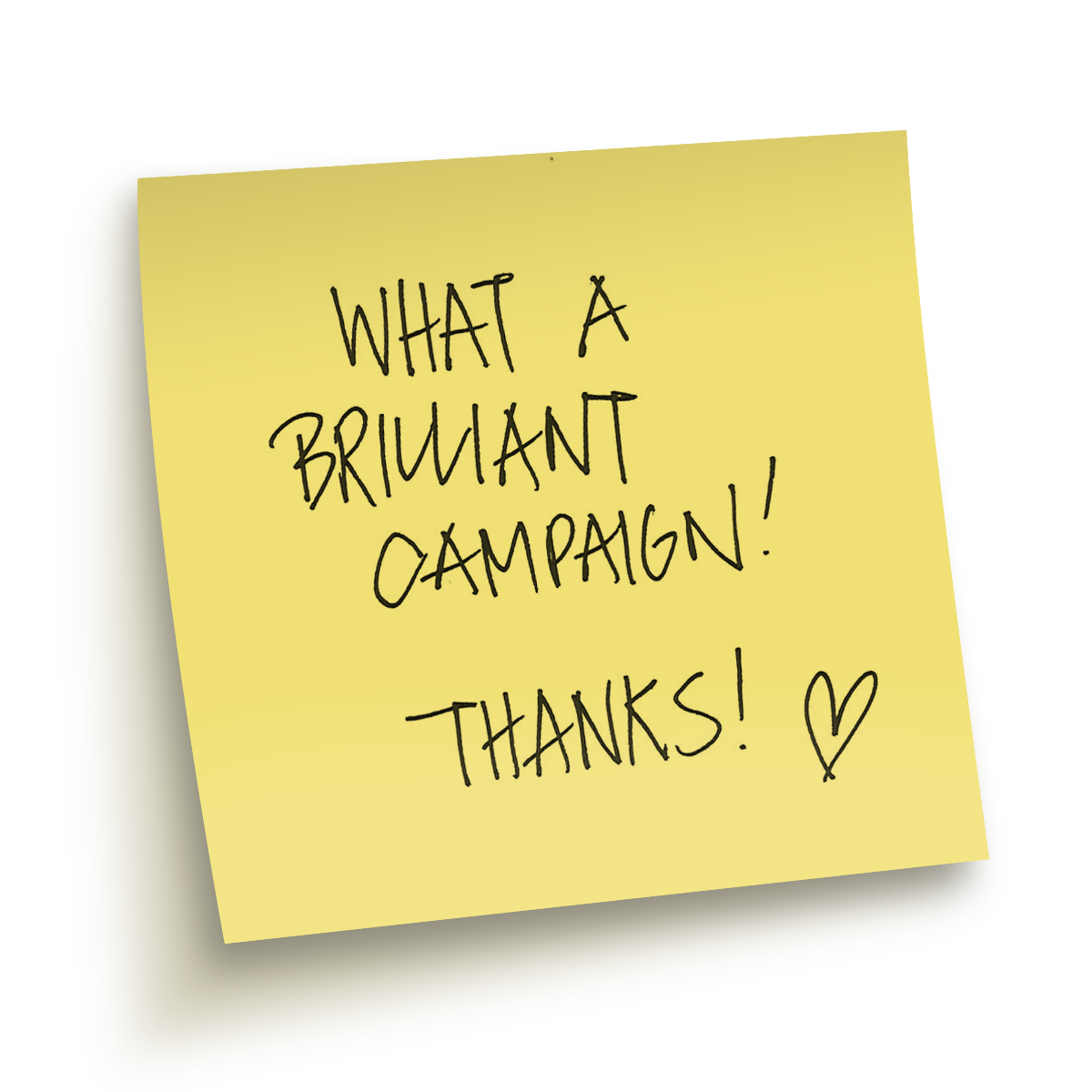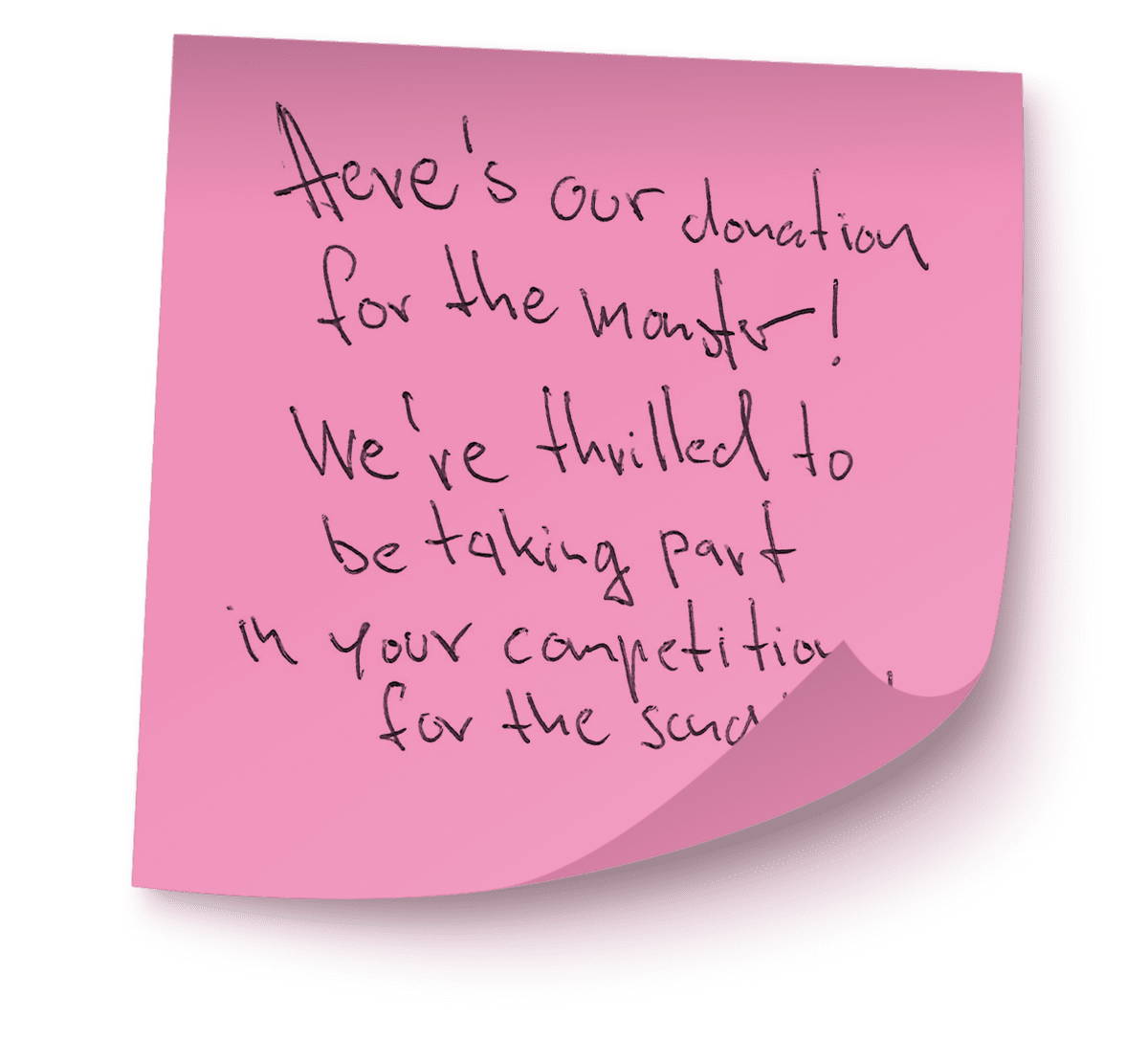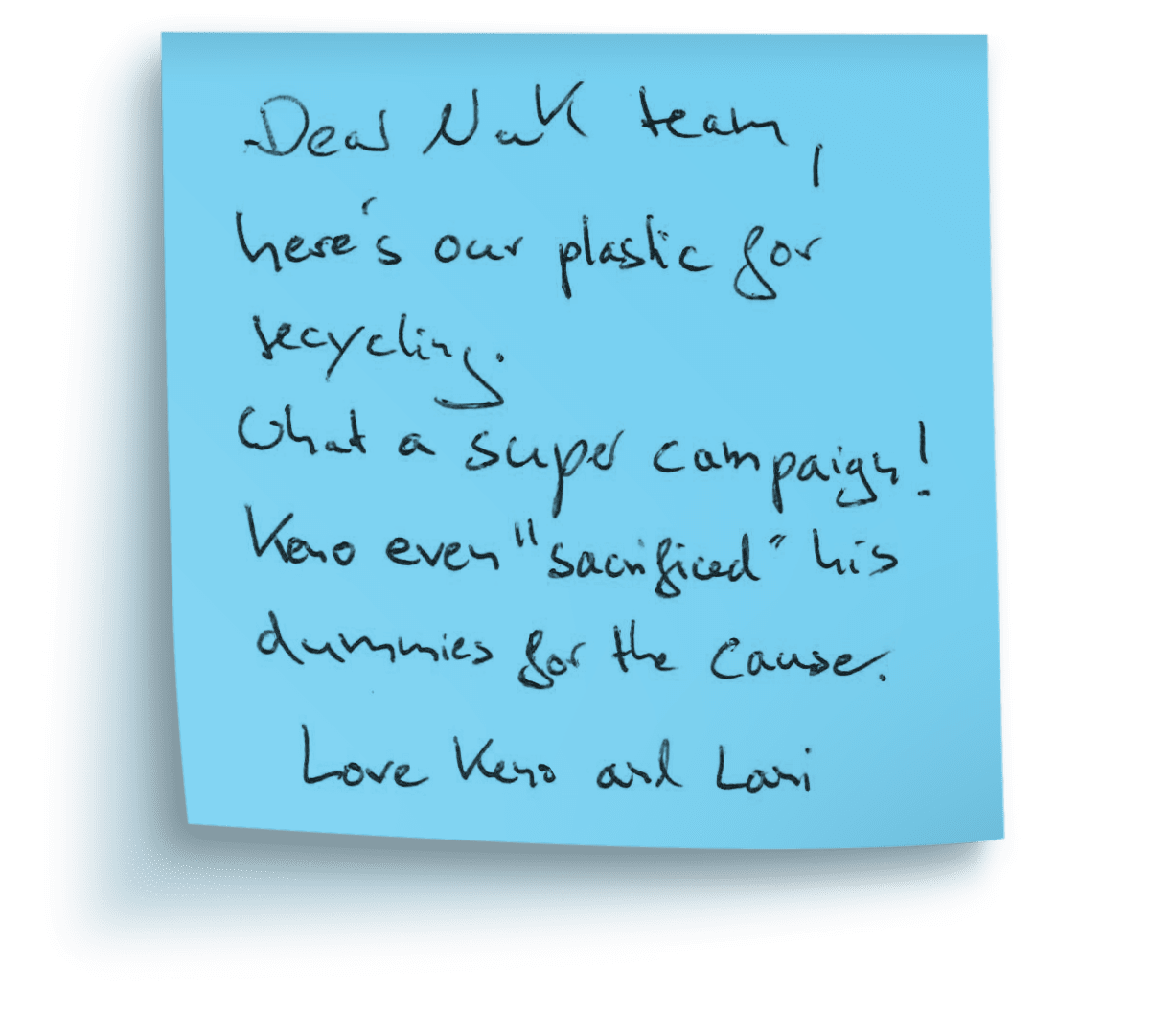 Responsibilities
Workshops and interviews on NUK brand identity and sustainability objectives
Creation of a Soother Monster story hook
Creation of customer journey and establishment of campaign mechanics
Development of communication concept and coordination with existing channels
Compliance analysis of the planned programme, development of a line of reasoning with regard to waste law
Research and comparison of options for collecting: yield, reach, effort, logistics, IT interfaces, etc.
Recycling concept generation, technology selection and quantity estimation
Idea development, production concept generation and creation of a test programme for the emerging product (small-series recycling showcase)
Development of modular project planning as a comprehensive basis for NUK to make decisions, including the complete supply chain and timing, as well as a binding cost calculation
Execution: Implementing the Recycling Programme
Just two and a half months passed between the date work on the project began and its launch on 17 June 2022. During this time, the team created the necessary advertising materials and the collection boxes in the Soother Monster design. They also created a new website and organized all the logistics for daycare centres, shops and individuals to send in products to be recycled. Once the first collection boxes were set up and the first parcels began to arrive, the practical recycling work at HolyPoly began. The various materials collected then underwent several stages of processing using a range of recycling technologies to produce premium-quality recyclate in accordance with the latest standard for recycled plastics.

The recycling process
The baby products received are pre-sorted by colour and type of plastic before being analysed and shredded. The material is then tested, analysed for pollutants and undergoes multi-stage processing to produce high-quality recyclate. Creating a continuous cycle of high-quality recyclate from scratch requires detailed reporting of all these steps and working in accordance with DIN SPEC 91446. The thorough quality assurance during preparation of the material makes small-batch production of sand toys easy and even makes it possible to produce more complex products such as dummies.
"This resounding success meant that the recycling project also won many fans at our company. The sales department is hugely enthusiastic, and the data collected on material quantity and quality gives us new insights and perspectives."
Jacqueline Walter | Brand Activation Manager NUK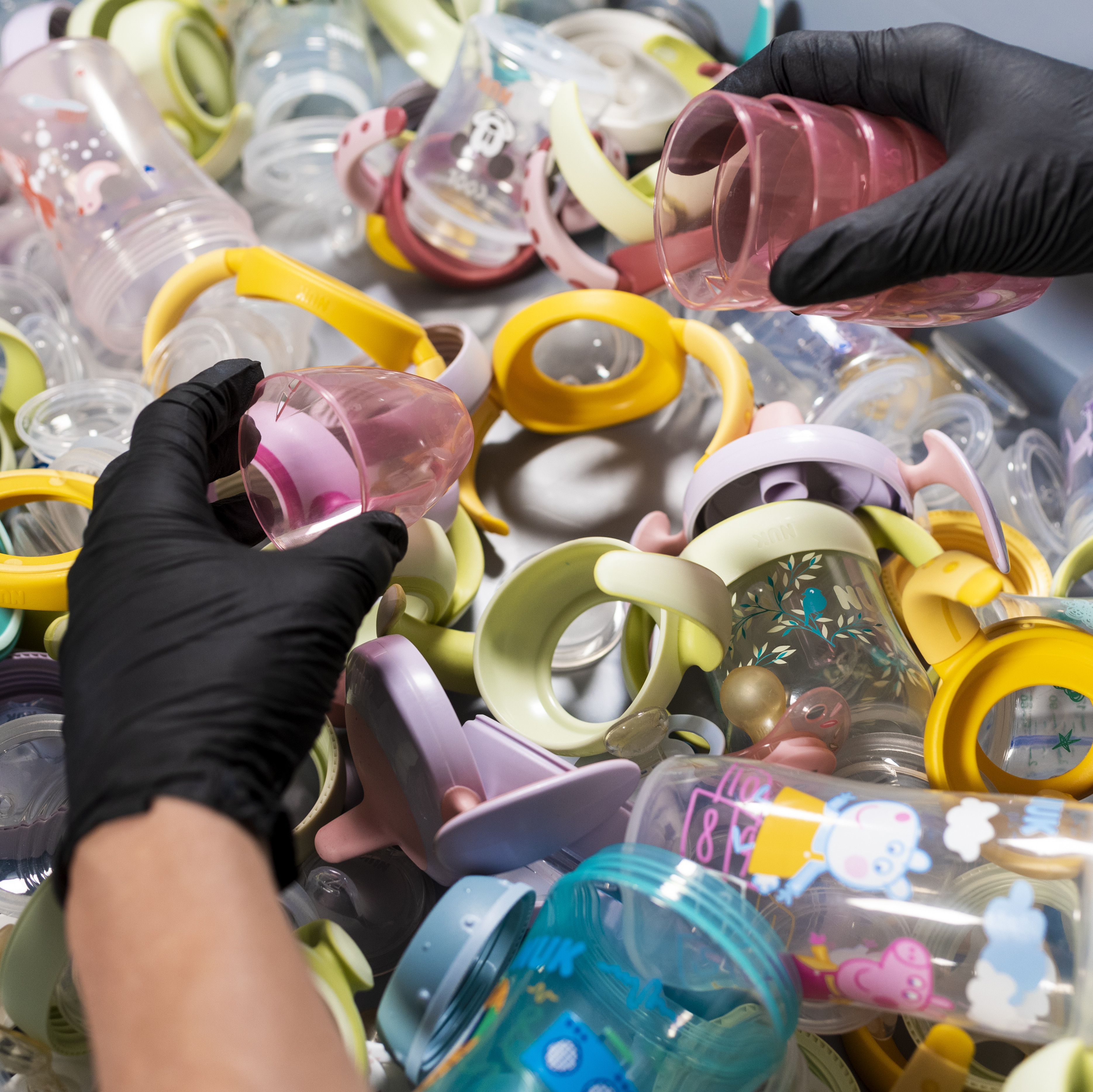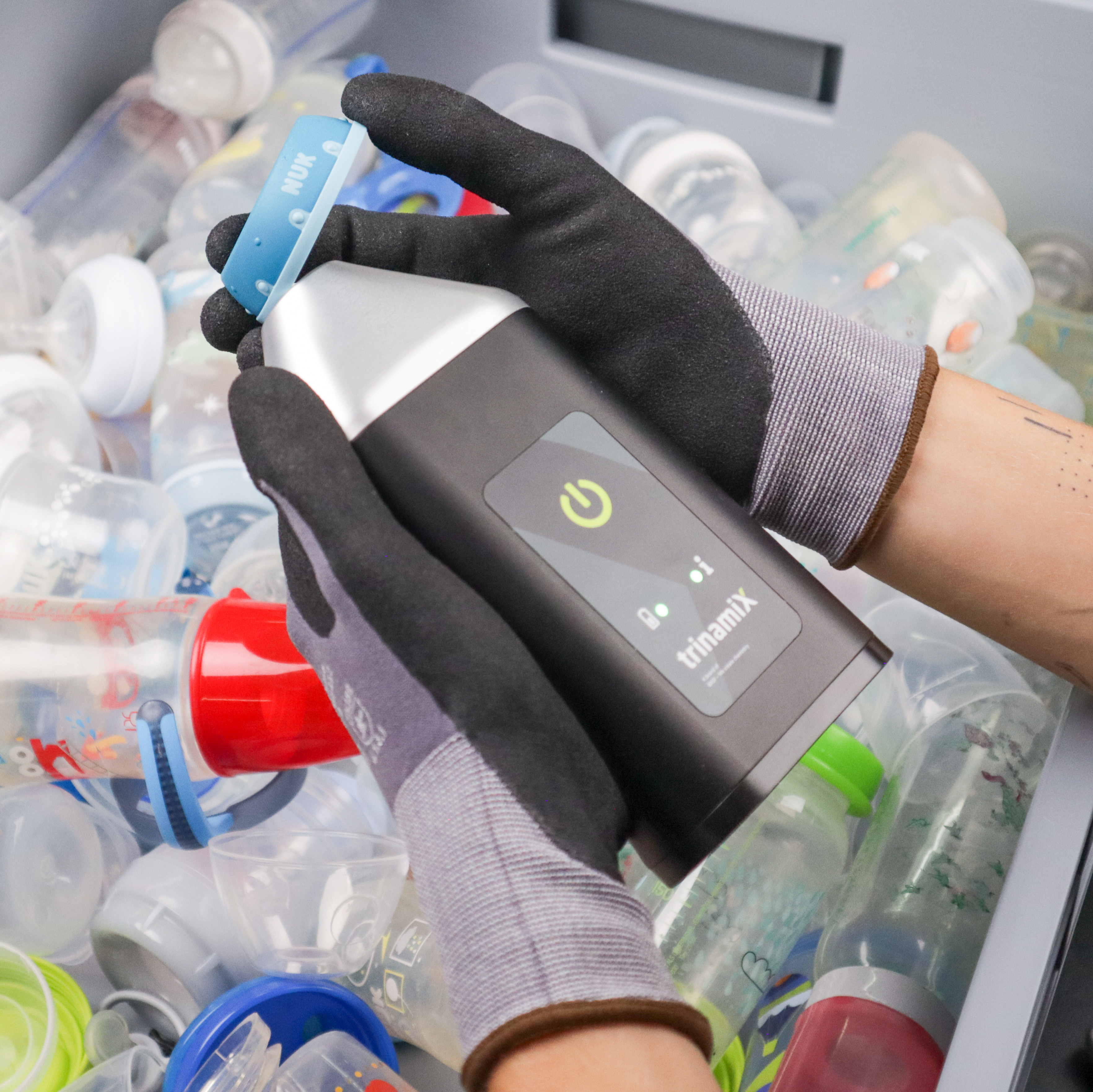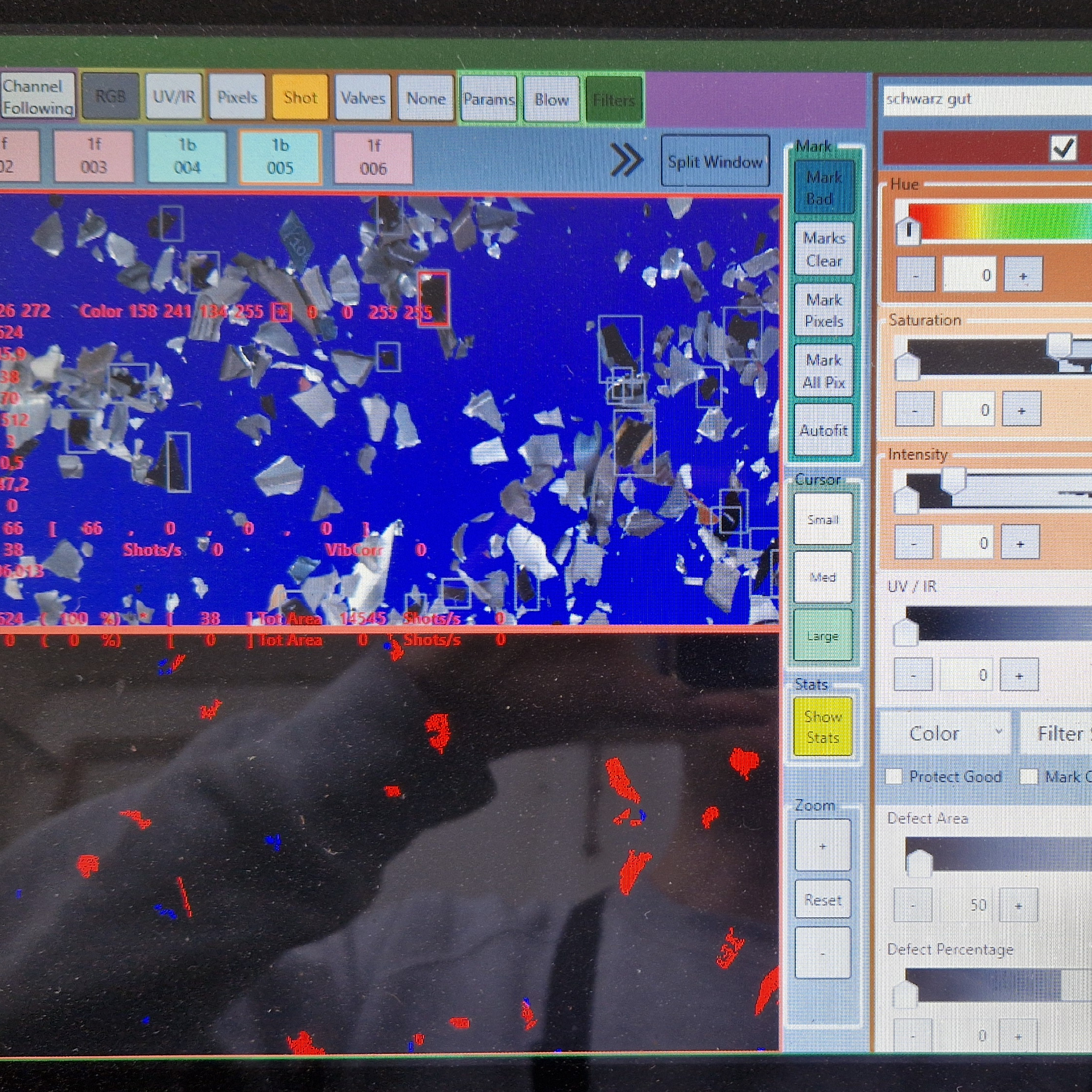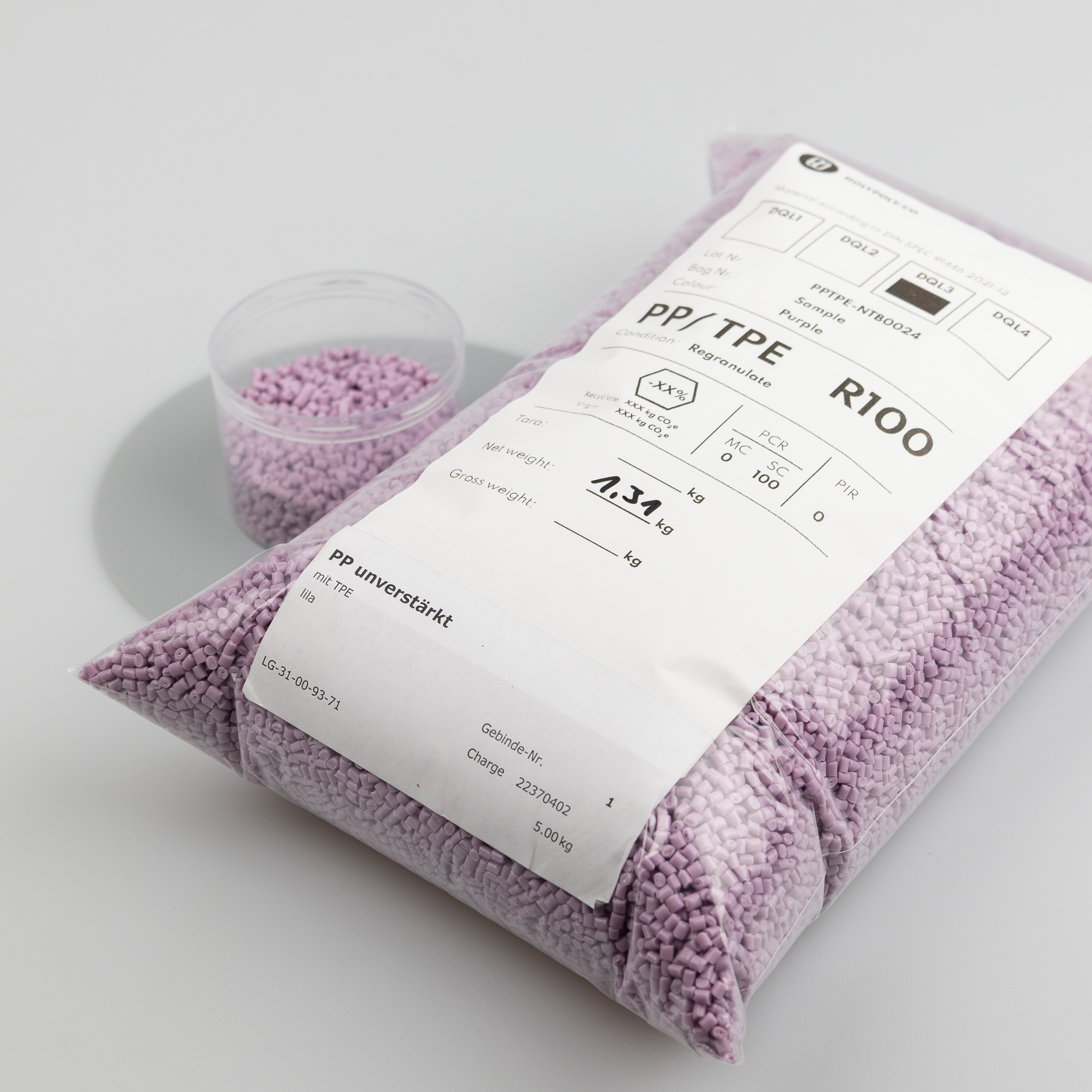 DIN SPEC 91446:2021-12: DQL 3
System for classifying recycled plastics based on the amount of data available for the material
Responsibilities
Campaign
Creation of all campaign assets (concept, art direction, copywriting, illustration, animation, production, photos, videos, social media content)
Design of daycare centre touchpoint (main focus: high-end collection box), including UX design, prototyping, development, graphics and production
Design of programme website
Creation of website content, landing page, registration forms and parcel labels
Briefing and supervision of web agency
Provision of email support for daycare centres and retail outlets
PR & outreach to canvas daycare centres and private individuals (network, press, earned media)
Planning, organizing and ensuring compliance for lotteries and competitions
Creation of legally compliant conditions of participation and data protection conditions (double opt-in)
Continuous performance monitoring, UX optimization of all 3 channels (consumers, daycare centres, retail outlets) based on insights
Recycling
Confirmation of product responsibility obligations in accordance with Section 26 para. 3 of the German Circular Economy Act
Establishment of a collection system, including IT and logistics (proprietary HolyPoly Take-Back API)
Commissioning and shipping of collection box package (various print products, for malls own wooden display to increase visibility)
Analysis of material flow to establish recycling process and optimize effect of programme
Manual pre-sorting according to colour and polymer type
Processing of plastics into high-quality recyclate in various stages of processing using a range of recycling technologies
Optimization of recycling process for colour brilliance without re-colouring
Material testing with focus on chemical safety
Modelling and calculation of product's carbon footprint to minimize programme's climate impact
Detailed monthly reporting for NUK and various stakeholders at Newell Brands
Small-series recycling showcase
The NUK recycling initiative has a tangible result: dinosaur-shaped sand mould toys made from old dummies, baby bottles and baby mugs. The colours play a fundamental role, as they are the result of pre-sorting the collected products and give the dinosaurs their unique character. HolyPoly's in-house injection-moulding facility supplied various colour samples to fine tune the colour concept and simplify the decision-making process. The facility produced a total of 12,000 sand moulds, which were packaged in the campaign design and shipped with a thank you note.

The sand moulds
It was decided during the concept generation phase that a sand mould would be the first product to be created from the collected material. HolyPoly found a manufacturer with suitable designs and existing injection moulds. What makes the NUK dinosaur moulds unique, however, is the fact they come in four unique trendy shades of the RAL EFFECT colour collection. Saffron Blossom Mauve, Rose Red, Light Birch Green and Fitness Blue are all the result of targeted pre-sorting and coordinated blending of the recycled materials.
"As soon as the first prototypes came out, the entire department said they loved the colours and that they were a perfect match for NUK and the Soothermonster!"
Jacqueline Walter | Brand Activation Manager NUK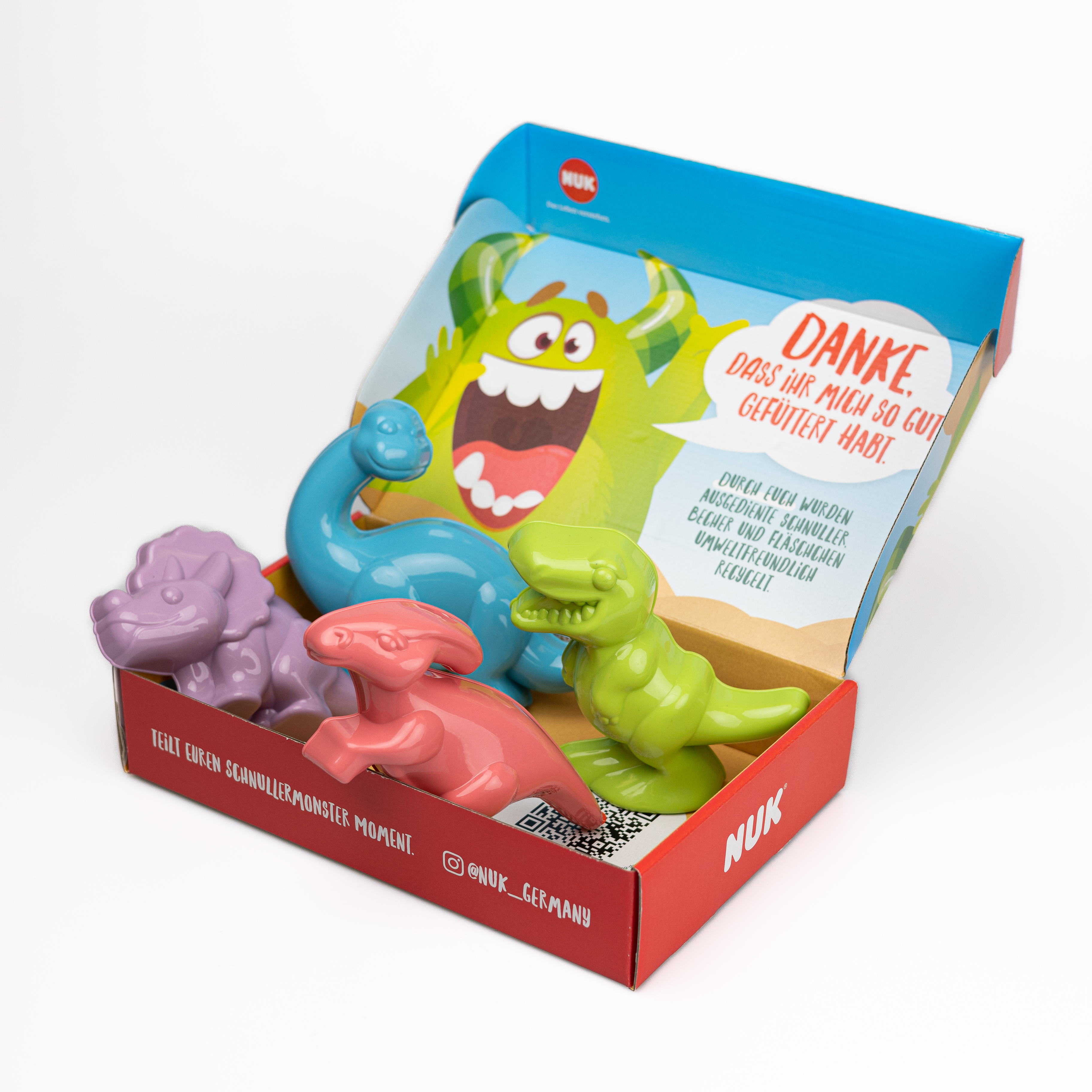 Saffron Blossom Mauve RAL 310 60 20

Light Birch Green RAL 120 70 40

Rose Red RAL 010 60 35

Fitness Blue RAL 230 70 30
Responsibilities
Colour concept design, production of colours and samples
Processing of recyclate into high-quality toys
Material and component testing programme to ensure product safety and compliance (EN-71 toy certification)
Packaging design and production
Packaging for private households and daycare centres, including labelling requirements
Commissioning and shipping of sand mould sets
Concept generation and creation of a "Thank You" landing page for participants (access only via QR code on the toy packaging)
Partner network
HolyPoly acts as a hub for networking, organizing and monitoring stakeholders and all those involved in the project. HolyPoly's interdisciplinary team encompasses a wide range of skills, so it can identify and deal with potential challenges at an early stage. This made it possible to hand the entire project over to the customer in an efficient and cost-effective manner.
A take-back system that adopts a playful approach to turning waste into an asset
Jacqueline Walter | Brand Activation Manager NUK
"We exceeded every one of our project targets! Far more daycare centres
participated than we had hoped and we received more plastic than we ever could
have imagined."
Turning the circular economy into a hands-on experience!
The recycled toys are a very real demonstration of how this state-of-the-art take-back system can produce something new and valuable. Children can now understand that what used to be destroyed as useless waste has become a recyclable material.
Inspiration for millions of people to recycle.
The collection boxes constitute a new touchpoint and have reached millions of people of all ages across Germany. Thousands of them responded to the campaign's call to action, which was to give their old baby products a new life. In doing so, they experienced NUK as a brand that is actively committed to sustainability.
A solid basis on which to build.
Statistically reliable data on material qualities and quantities is one of the project's more significant additional benefits. Such data makes it possible to calculate waste and ascertain the potential of a recycling system.
Sustainability pays.
If parents adopt the Soother Monster with the same enthusiasm as dummies themselves, a continuous flow of material is guaranteed and recycling will soon become a robust business model with a bright future.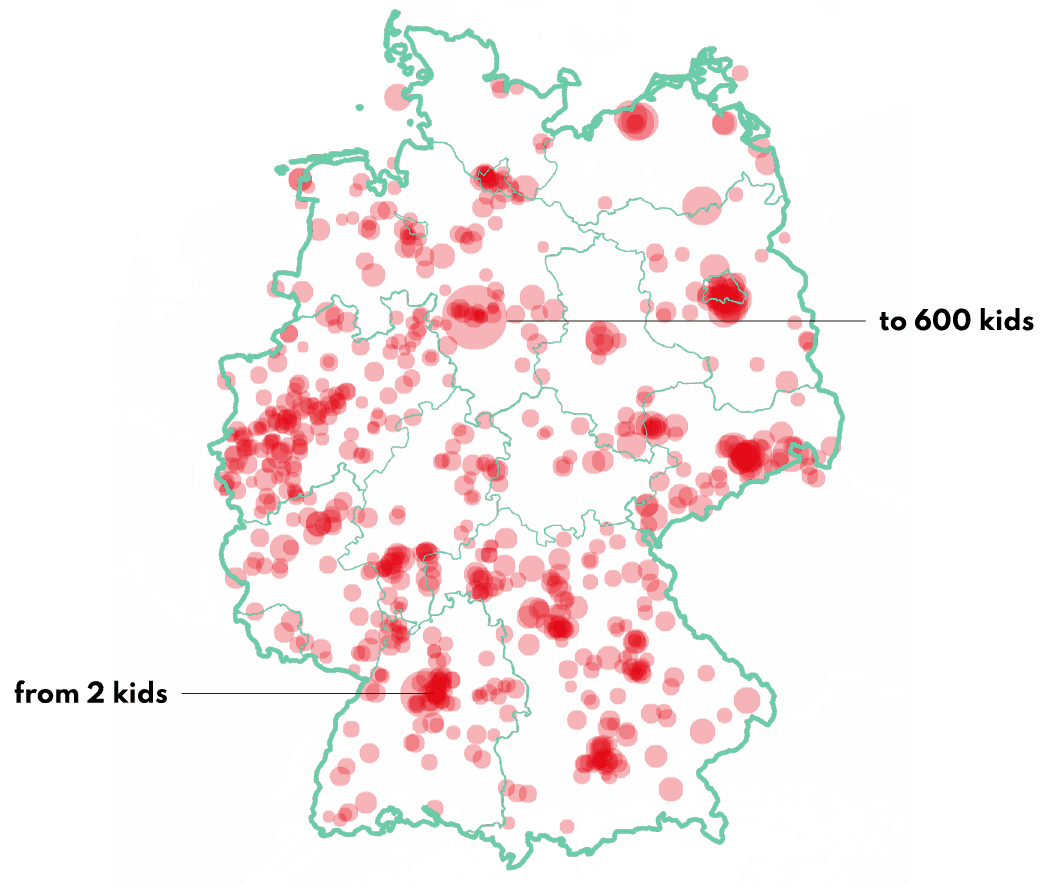 Results after 40 weeks of collecting:
metric tonnes of products collected
An externally commissioned survey of a representative sample of 500 mothers revealed that:
of respondents had heard about the Soother Monster campaign just a month after its launch.
said after three months that they liked the campaign — more than 50% said they liked it a lot.
A few reactions to the Soother Monster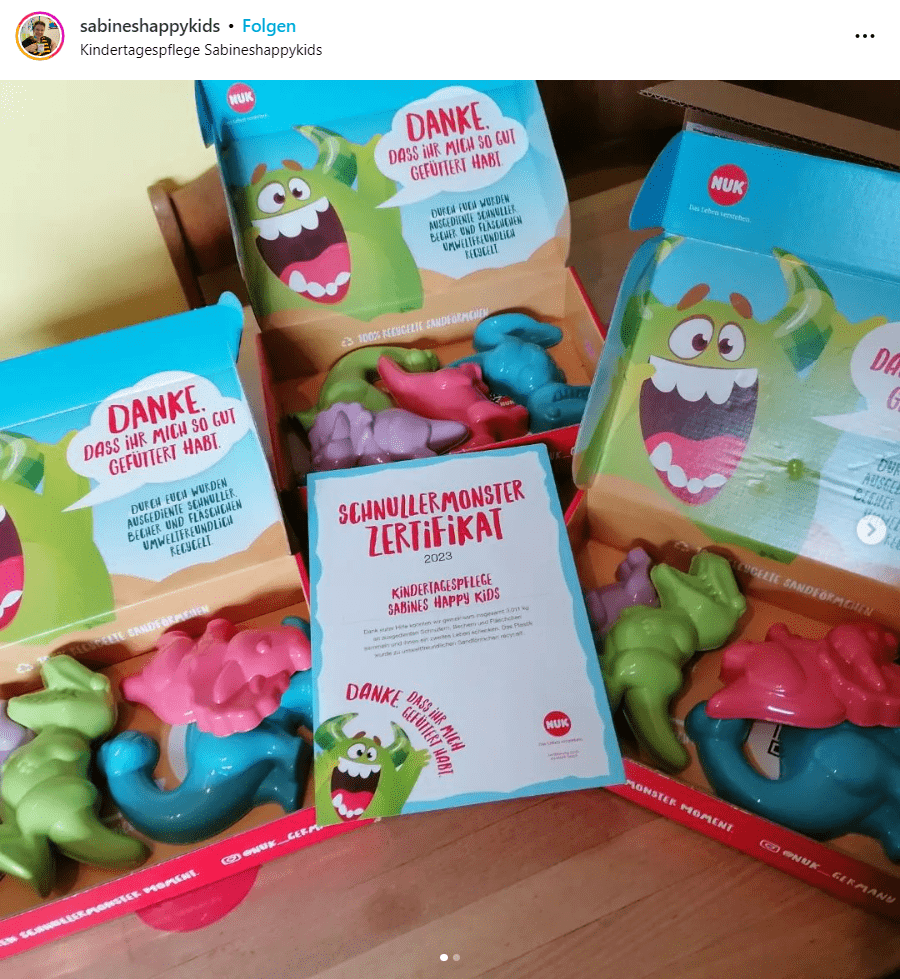 @sabineshappykids Thank you @nuk_germany for the lovely sand moulds. We enjoyed feeding the monster.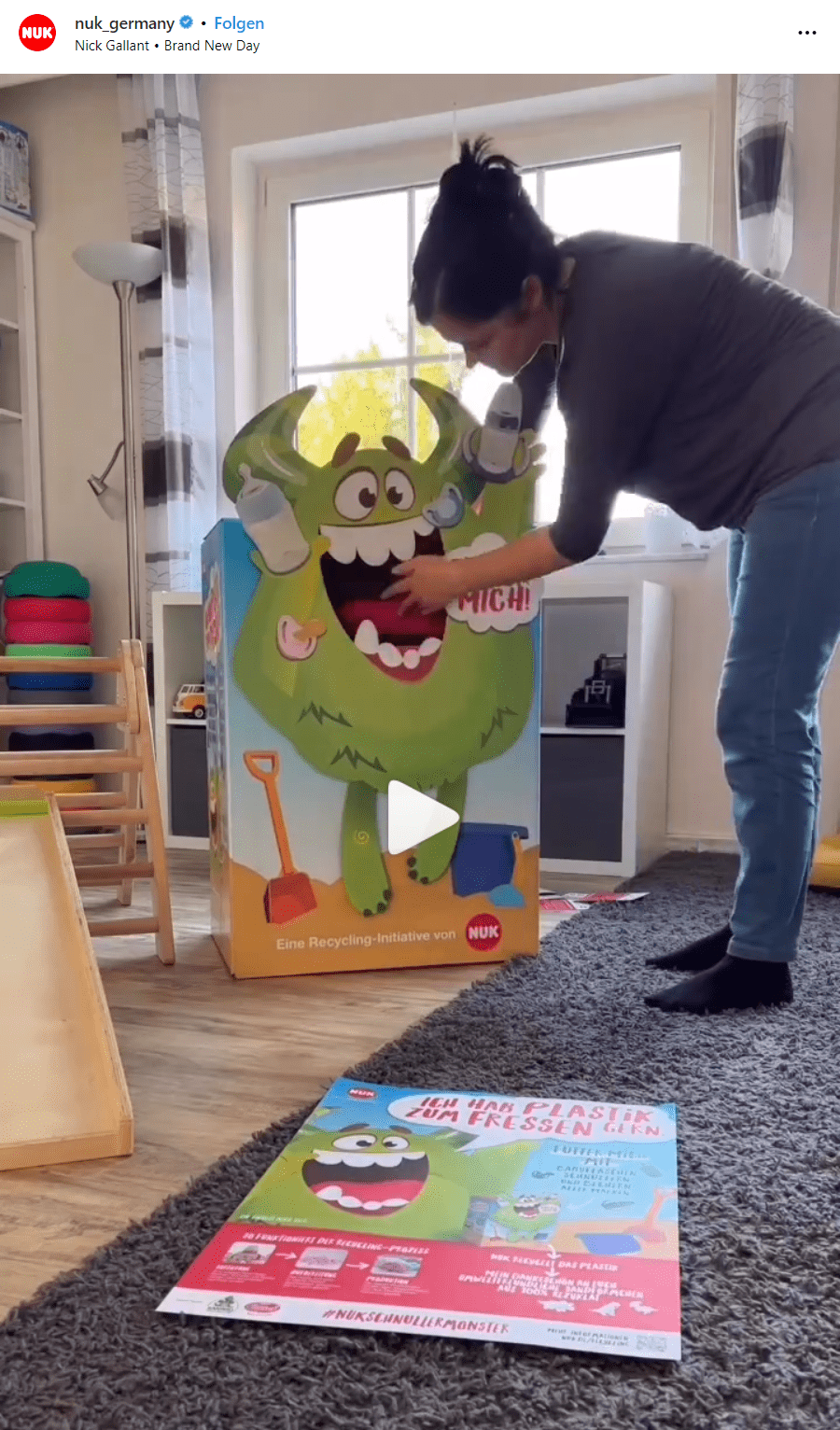 @mit_herz_gebunden I signed our kindergarten up for the @nuk_germany Soother Monster campaign! Now the Soother Monster has arrived, we can start collecting dummies, bottles and mugs by ANY BRAND at the daycare centre. NUK will then recycle them to produce #sandtoys! Have you heard about this campaign? It's got me very excited!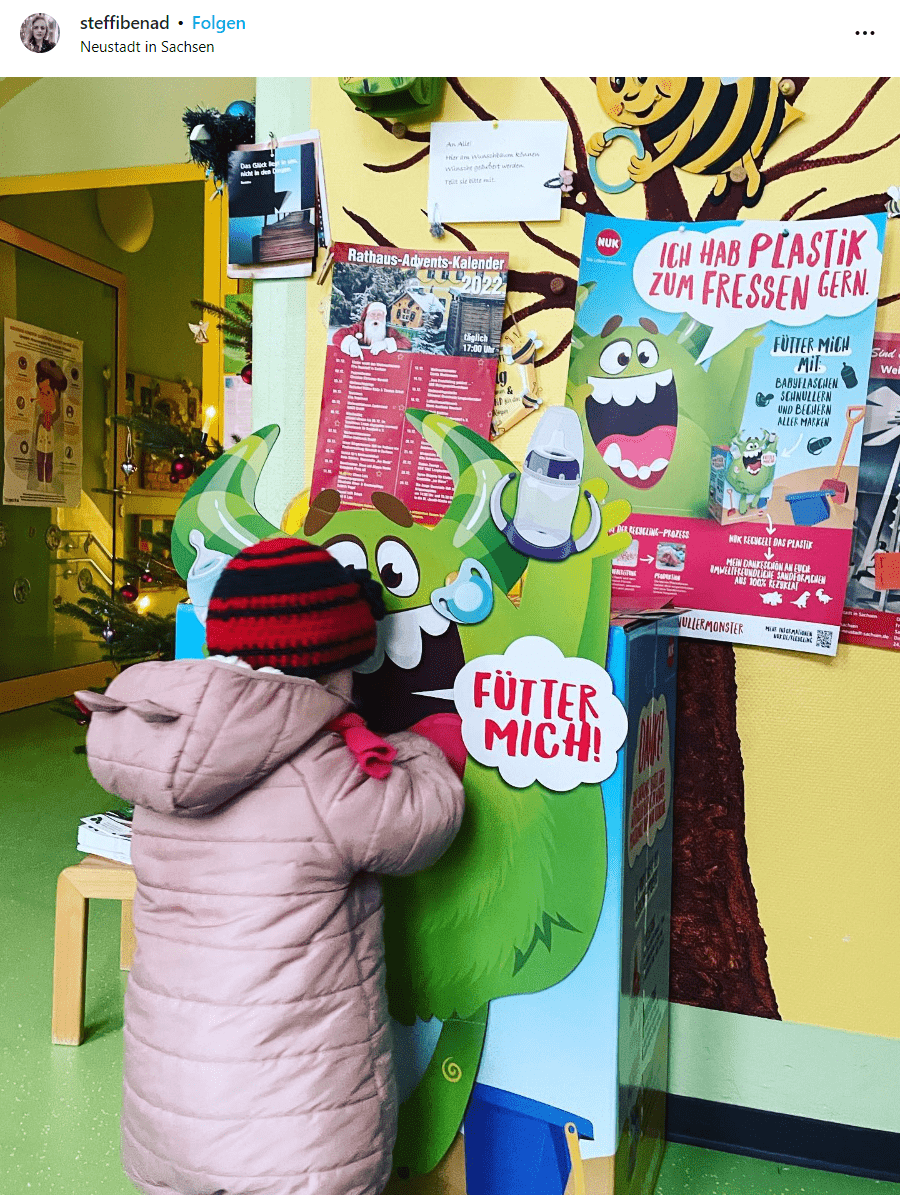 @steffibenad Our NUK Soother Monster loves eating plastic dummies, baby bottles and mugs. You can feed the monster at our daycare centre with products by any brand until the end of the year. These products will be used to make environmentally friendly sand moulds for you.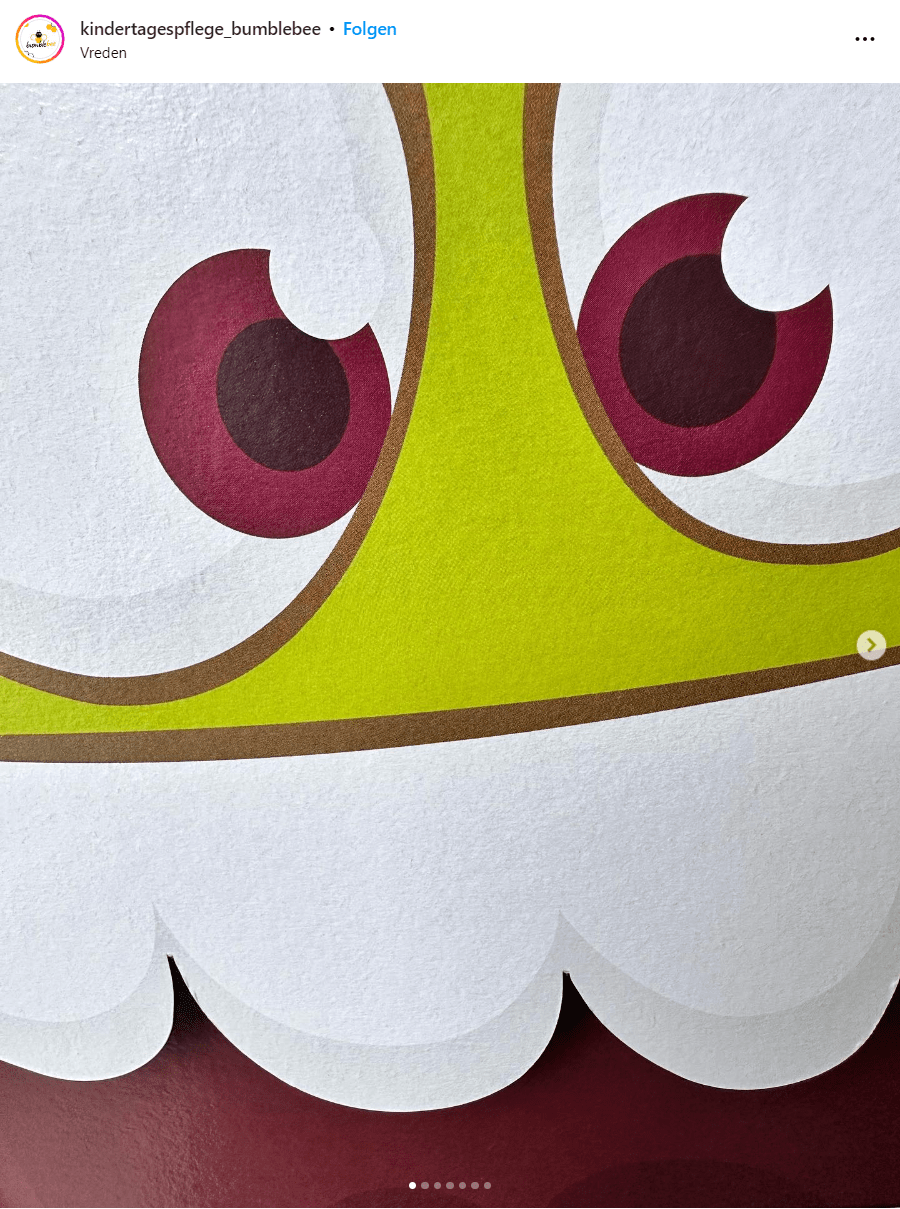 @kindertagespflege_bumblebee Have you ever thought about how you could make a difference to sustainability and environmental protection? We saw this and fell in love with the idea straight away. We've already signed up!
Media response
Conclusion
The campaign has established end of life as a new touchpoint for NUK's target group. It represents a sustainable approach to building brand loyalty and customer retention as well as a basis for a memorable brand experience that will influence consumers' purchasing decisions in the future. The surveys conducted during the recycling project also reveal that the NUK made significant gains in consolidating its position as a sustainable company. The success of the programme is evidence that NUK is an industry leader in implementing the circular economy and has already convinced the company to introduce further measures.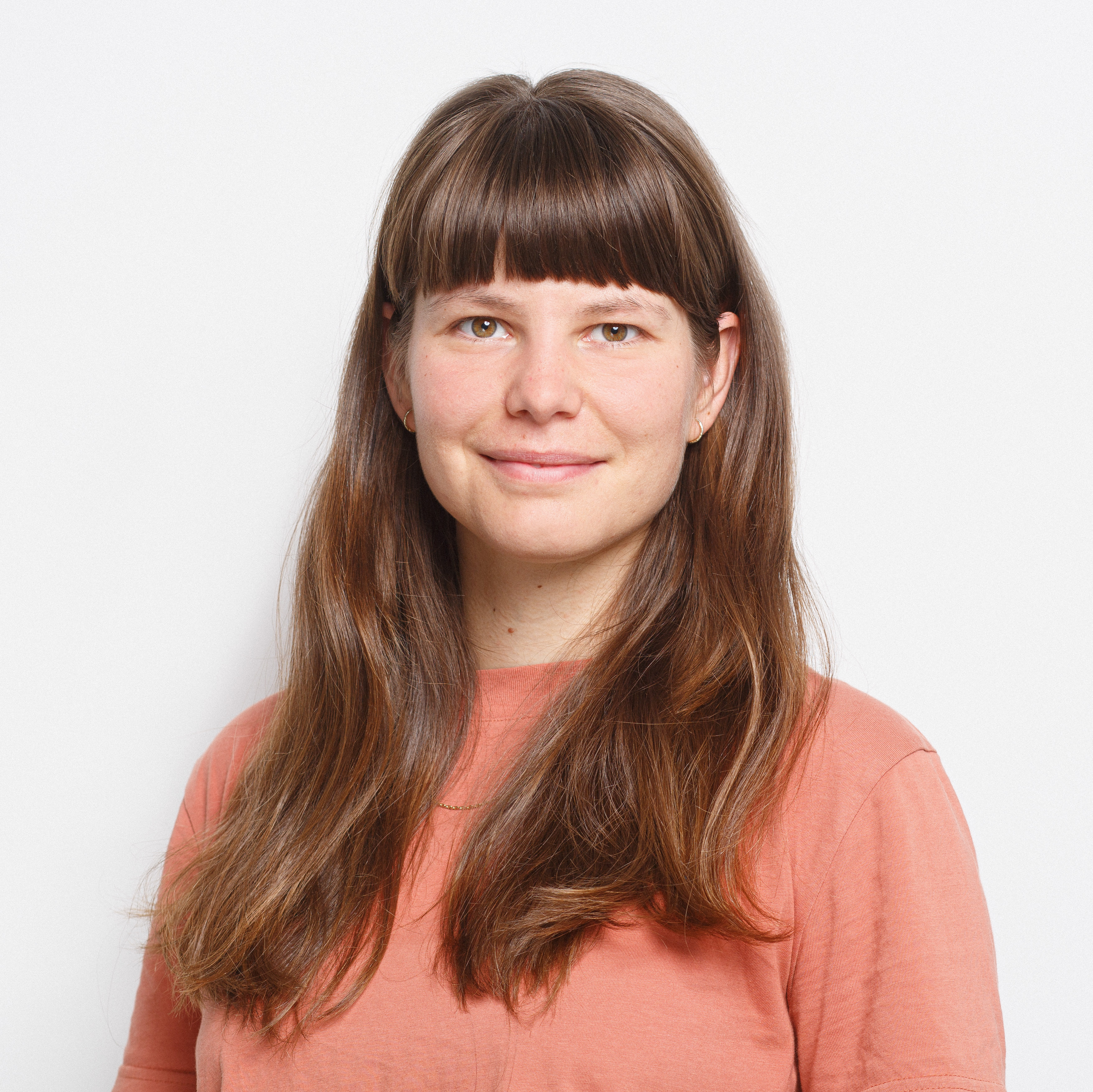 Kristýna Jaklová
is the project owner of the NUK Recycling Initiative and will be happy to answer any questions you may have about the project.