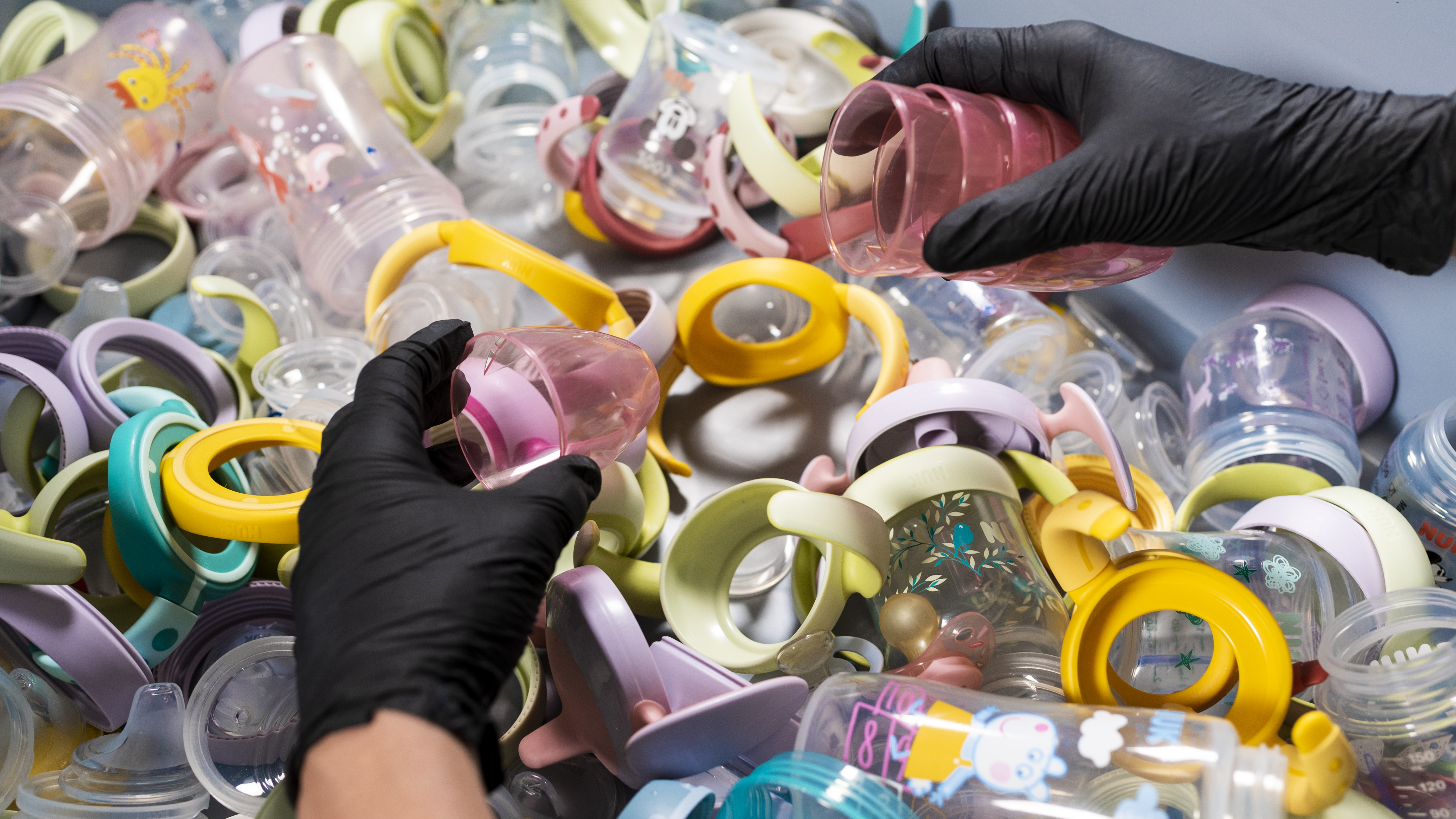 Take Back
The future is here: innovative recycling programmes from initial take-back to a mature business model
The first step is to take responsibility! This is what brand manufacturers do when they open up a "way back" for their discarded products. The better their take-back works, the higher the potential for sustainable business innovation becomes. This is why HolyPoly develops economical recycling programmes and tailor-made take-back systems. The result is a perfect start for the next generation of high-quality recycled plastic products.
service packages take back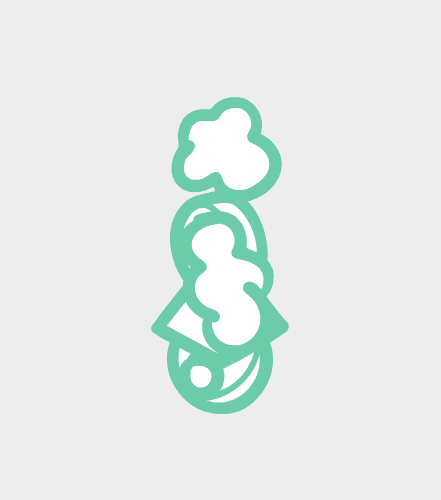 Every client is unique. Every project is different. HolyPoly's service packages can be combined as required to achieve the perfect match!
DISCOVERY: POTENTIAL ANALYSIS FOR RECYCLING OPTIONS
Brands with responsibility: the "end of useful life" is full of useful opportunities
In this phase, HolyPoly becomes an expedition leader and together with brand manufacturers explores prime recycling opportunities in strategically important markets and regions. It all starts with the company's own plastic products or consumables, which sooner or later reach the end of their useful life and are currently not recycled. The aim of the discovery phase is to find new recycling perspectives. Instead of valuable plastic ending up in incineration plants or landfills, it becomes the basis for circular business models. Waste becomes a field of innovation. To achieve this outcome, HolyPoly analyses processes, material flows and materials to reveal the potential for new plastic cycles that are of benefit for both the company and the environment.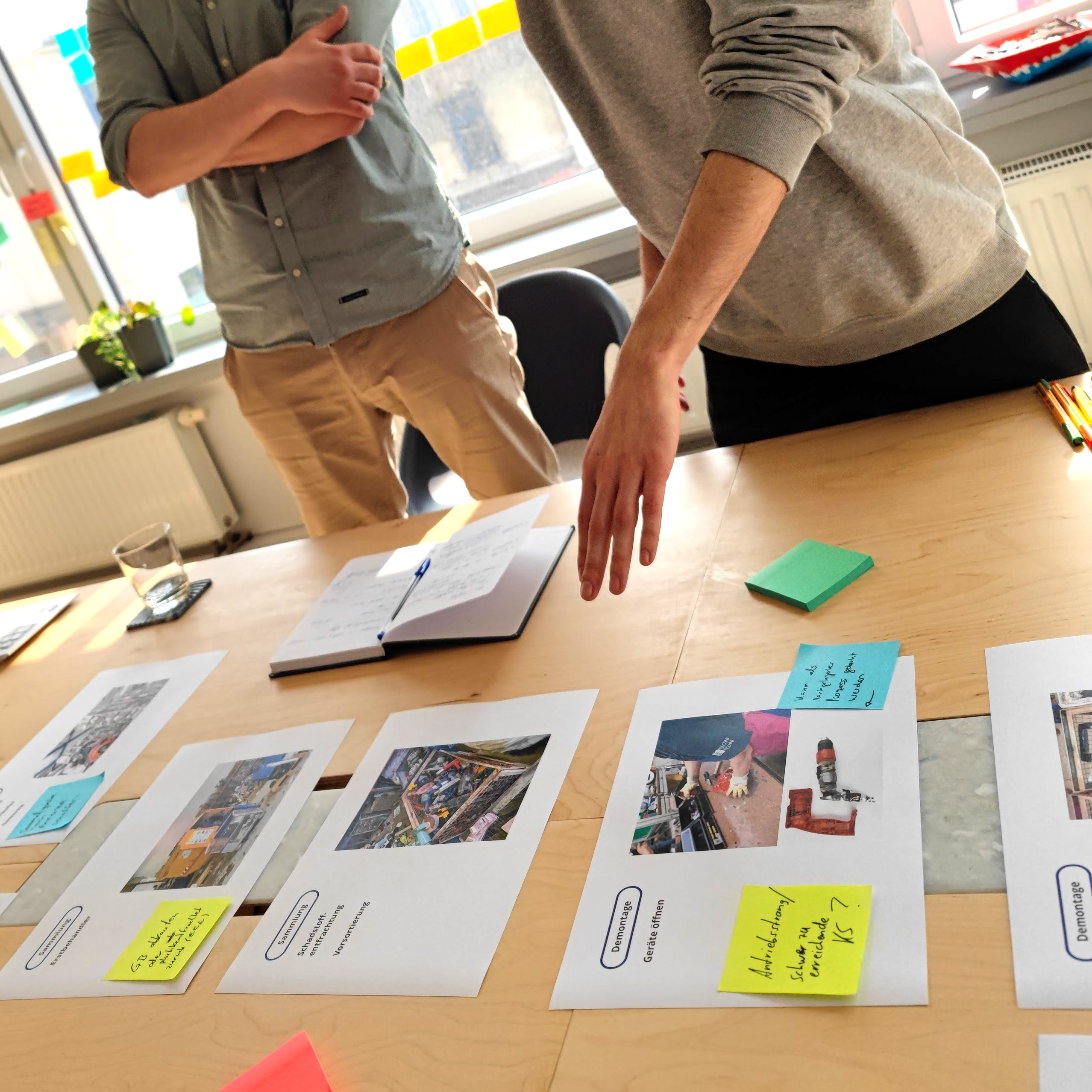 VALIDATION: FEASIBILITY STUDIES FOR RECYCLING PROCESS
From waste to asset? Product-specific recycling in practical testing
Matter over mind: The feasibility of an individual circular solution can often only be proved in practice. In this step, HolyPoly tests a recycling process that has been specially adapted to a product group in mini format. It covers everything from pre-treatment and shredding, cleaning and fine sorting to high-quality application. The advantage is that this provides reliable data from every process step. Costs, yield, processes, quality and compliance can all be assessed on the basis of these "real-world tests" before a costly roll-out takes place. Initial prototypes, samples and the final impact report provide all the technical and economic data required to make an informed decision on the next steps.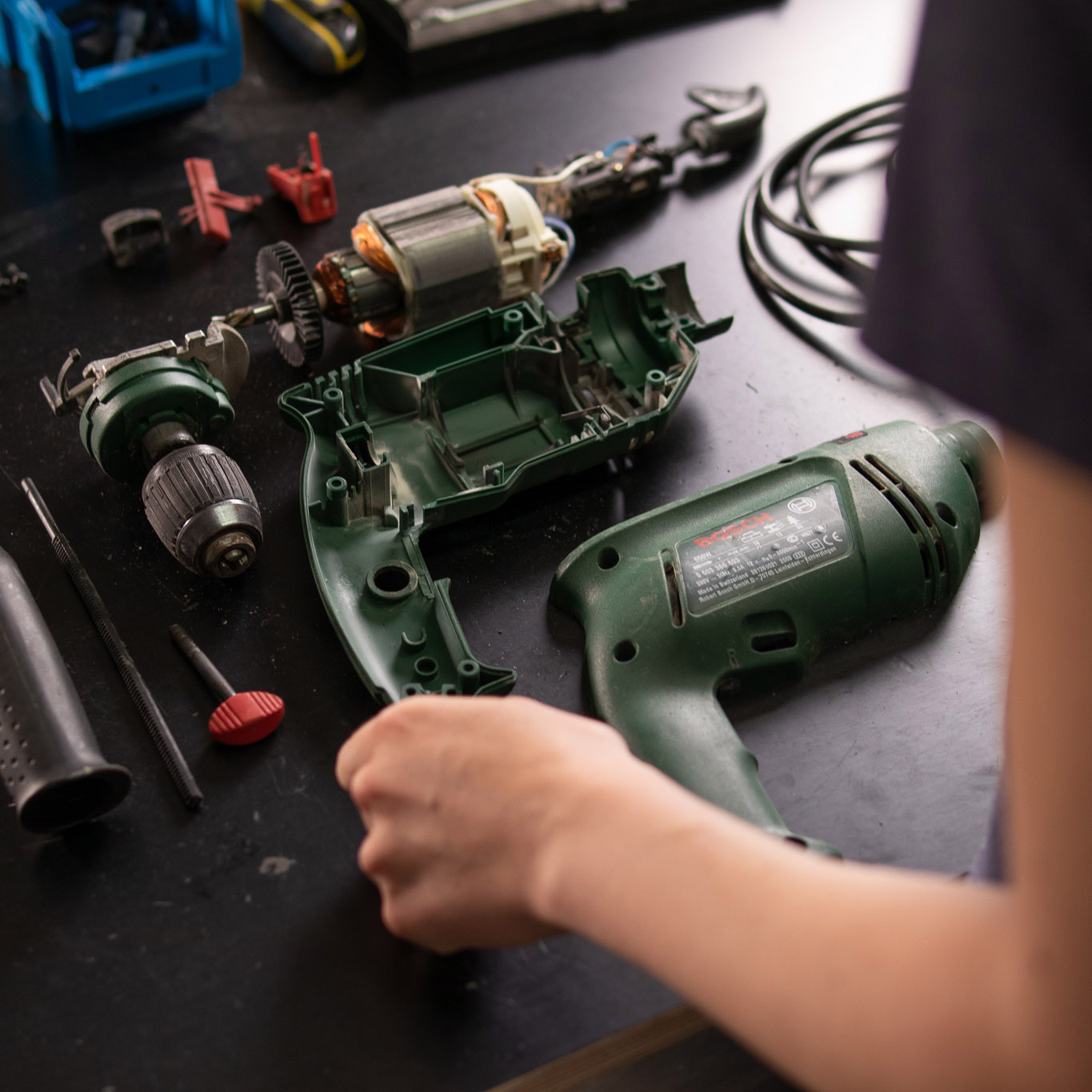 SCOPING: CONCEPT GENERATION FOR RECYCLING PROGRAMMES
The best way to close the plastic loop
Recycling programme scoping involves thorough consideration of all the issues regarding the technical and economic implementation of a take-back system. How do I get consumers to return discarded plastic products? What's the best way to organize the subsequent logistics? Which partners guarantee the highest sorting and cleaning quality? Which recycling process achieves the best yields of own recyclate? What are the waste legislation requirements? And does the whole system really protect the environment and the climate? HolyPoly clarifies all this and more in the scoping phase. The end result is a concept for a recycling programme that is perfectly tailored to the company's goals and potential. So now what? Just press "PLAY" ...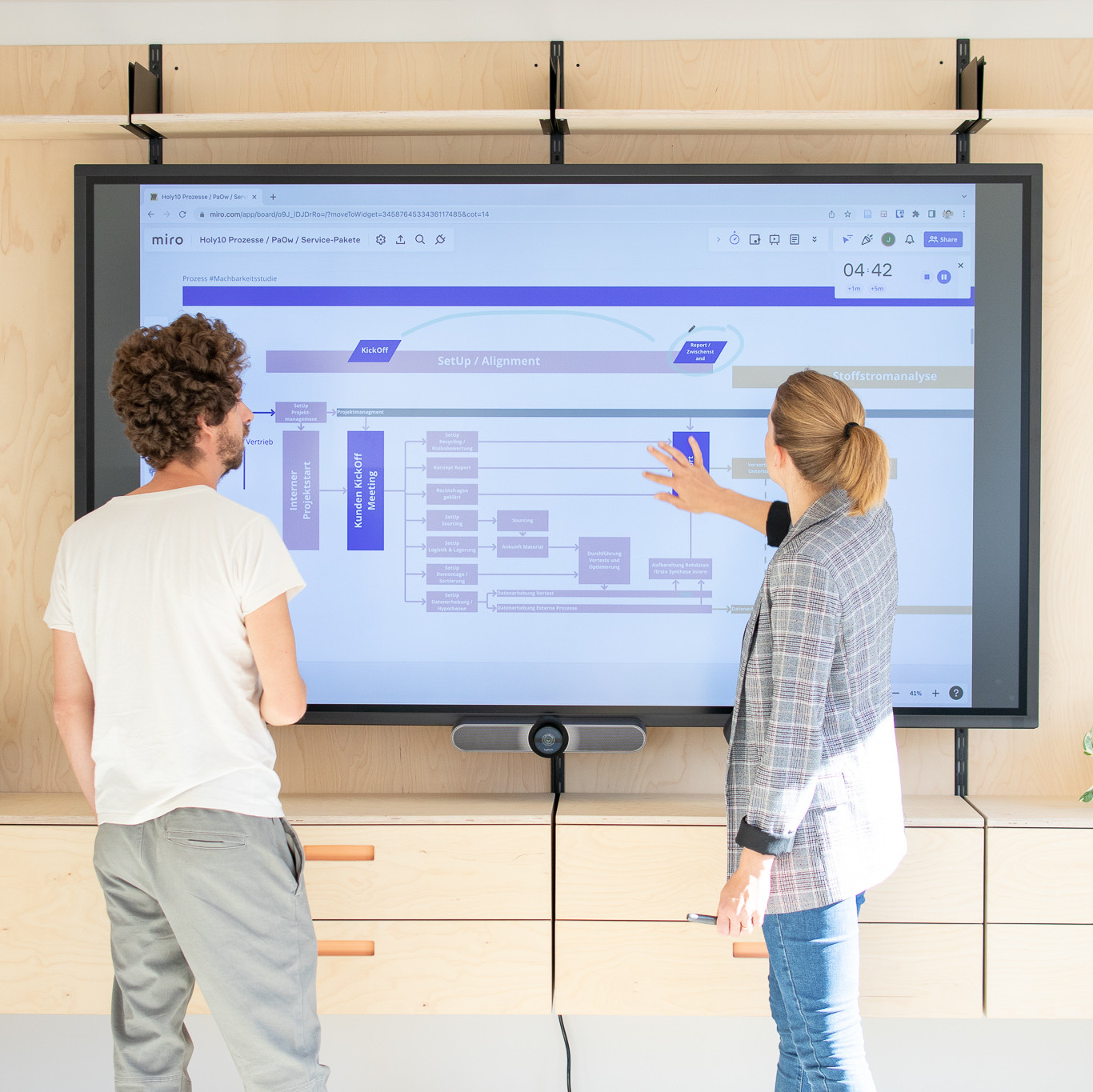 RECYCLING: IMPLEMENTATION OF RECYCLING PROGRAMMES
The complete customised, single-source take-back and recycling solution
This is where things get serious: HolyPoly puts the recycling programme on track. "Lost" plastics are given a recycling perspective and return to the system. HolyPoly's USP is that the client's own material flows are treated separately and reprocessed in precisely designed recycling processes to create recyclates in qualities and quantities otherwise not available on the market. These recyclates provide the perfect basis for sustainable plastic products and allow a responsible, proactive manufacturer and its discarded products to become part of a solution that benefits both the brand and the environment. But this is just the beginning. Direct access to products at the end of their useful life also creates a sustainable field of innovation for attractive circular business models. Say hello to the future!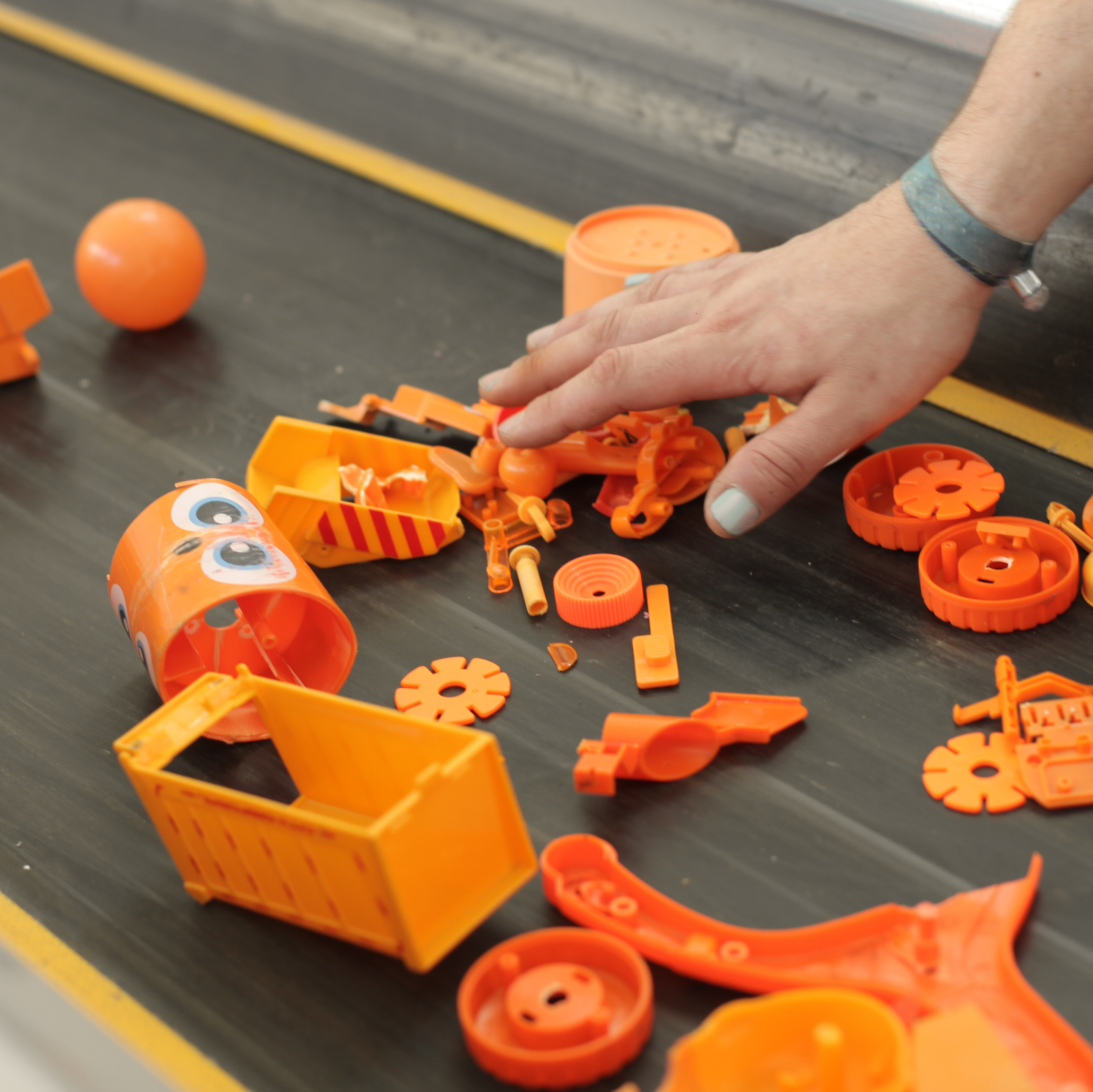 APPLICATION: SMALL SERIES RECYCLING SHOWCASE
Proof point: from company waste to special edition
With this offer we promise to inspire. This process creates small-series special-edition products from rescued plastic. The aim is to create them from as close to 100 percent of the company's own waste as possible. Each showcase demonstrates how each company practises a circular culture and that the "end of useful life" does not necessarily mean the end for plastic products and packaging. This process is about the inspiring realisation of the inherent value of the material and how to make repeat use possible. Again and again and again.